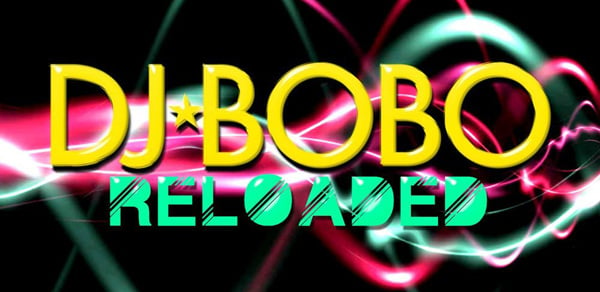 "DJ Bobo - Reloaded" - Zum Download / Kaufen Klicken
Den 20. September 2013 sollten sich Fans von DJ Bobo rot im Kalender anstreichen. An diesem Tag erscheint via Yes Music (Warner) Das DJ Bobo Remix-Album "Reloaded". 14 DJ Bobo neue Tracks befinden sich auf der Audio-CD. Vielen von ihnen wurden von namenhaften Künstlern geremixed. Für das "Reloaded" Album haben Acts wie Jessica Folcker, Bodybangers, David May, Kim Wilde, The Baseballs oder Remady & Manu-L Hand angelegt.
Erst gerade wurde das offizielle Musikvideo zu "DJ Bobo & Mike Candys - Take Control" veröffentlicht. Zusammen mit Megastar Mike Candys interpretieren sie die "Take Control" neu. Neben dem Hit "Take Control" sind alte Songs und Hits wie "Somebody Dance With Me", "Love Is All Around" oder "What A Feeling" mit am Start. Natürlich darf
"Chihuahua" auch nicht fehlen - einer der größten DJ Bobo Hits überhaupt.
Wem das Konzept eines Remix-Albums von DJ Bobo bekannt vorkommt, irrt nicht. Bereits im Jahr 2002 veröffentlichte Rene Baumann alias DJ Bobo im Rahmen seines 10-Jährigen Bühnenjubiläums ein Sampler mit neuen Mixen seiner alten Hits. Seiner Zeit konnte er Stars wie No Angels oder Melanie Thornton für das Projekt gewinnen. Aber hier nun die offizielle Tracklist zum "DJ Bobo - Reloaded" Album, dass bereits nächste Woche erscheinen wird.
01. Somebody Dance With Me (Remady 2013 Mix) - Dj Bobo Feat. Manu-L
02. Pray (King & White Mix)
03. Take Control - Dj Bobo & Mike Candys
04. Everybody - Dj Bobo & Inna
05. Love Is All Around (David May Mix)
06. I Believe - Dj Bobo & Kim Wilde
07. There Is A Party (King & White Mix)
08. Chihuahua - Dj Bobo & The Baseballs
09. Freedom (King & White Mix)
10. Shadows Of The Night (King & White Mix)
11. What A Feeling (Bodybangers Mix) - Dj Bobo & Irene Cara
12. Respect Yourself - Dj Bobo & Jessica Folcker
13. Let The Dream Come True (King & White Mix)
14. Reloaded Megamix (Radio Version)