Alle Freunde der guten und gepflegten Chillout und Lounge Musik sei heute eine ganz besondere musikalische Perle ans Herz gelegt. Mit "Chris Le Blanc - Beyond The Sunsets" wird heute ein Album der Extraklasse veröffentlicht. Wer sich die ruhige Seite und das Feeling Ibizas nach Hause holen möchte, sollte sich "Beyond The Sunsets" auf jeden Fall genauer ansehen.
Die Mischung aus akustischen und elektronischen Sound haben Chris Le Blanc zu einem viel beachteten Produzenten seines Genres werden lassen. Seit Jahren sind seine Songs auf unzähligen, hochkarätigen Lounge- und Chillout-Compilations (z.B. Café Del Mar, Buddha Bar, Sony Erotic Lounge, etc.) zu finden.
Mit "Beyond The Sunsets" erfüllt sich nun Chris Le Blanc seinen Traum von einem Album "mit 100% Chris Le Blanc" und (ent)führt die Hörer mit den 13 Titeln des Albums zur gefühlvollen Seite der Musik. Das er ein erfahrener Produzent ist, hilft natürlich dabei. Chris Le Blanc konnte sein Können als Komponist, Musiker und Produzent bisher oft unter Beweis stellen: Die Pet Shop Boys schätzten sein Know-how als Arrangeur und Remixer im Popbereich ebenso wie unter anderem Emilio Estefan, Thea Austin (Snap), Haddaway und Maggie Reilly (Mike Oldfield).
Für das Album konnten einige Featuring-Künstler gewinnen werden. Die Namen lesen sich wie das internationale "Who-is-Who" der Szene: Kami schrieb und sprach den französischen Text des Album-Openers "The Eyes of Revelation". Rhonda Bellamy (Las Vegas) lieh ihre Stimme "Stardust Into Men". Niemand Geringerer als Weltklasse-Sänger Pat Lawson interpretiert den Titeltrack "Beyond The Sunsets", welchen man unten im Video vor dem Mikro in Aktion sehen kann.
Die Ibiza-Ikone Miss Luna, Mel T. Waters aus New York, Sangre De La Tierra aus Barcelona, die Brasilianerin Lisa de Anbrande, und Weltklassemusiker wie Raoul Walton am Bass und Wolfgang Haffner an den Drums waren ebenfalls an der Entstehung des Albums beteiligt. "Beyond The Sunsets" ist Musik für die Sinne, der perfekte Soundtrack von Sonnenauf- bis Sonnenuntergang.
Das Album ist ab heute, dem 13.09.2013 als digitaler Download sowie als Audio-CD erhältlich.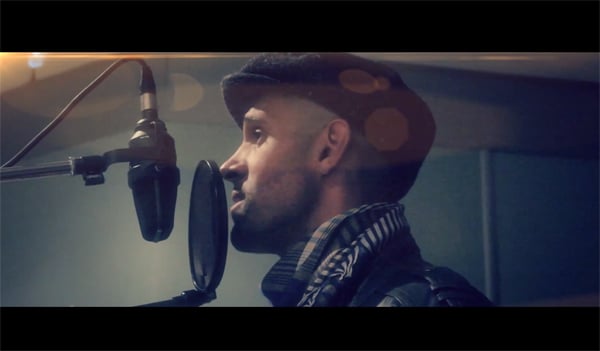 Tracklist: Chris Le Blanc - Beyond The Sunsets
01. The Eyes Of Revelation feat. Kami
02. Now & Zen
03. Si Vous Voulez feat. Lisa De Andrade (Revisited Mix)
04. Enjoy Your Life feat. Liz June (Cafe Del Mar Edit)
05. Glass Reflections feat. Mel T. Waters (Revisited Mix)
06. Journey To Mandurai feat. Sunyata Project (Buddha Bar Edit)
07. Beyond The Sunsets feat. Pat Lawson
08. Ahora feat. Ines
09. Debussy En Es Vedra (Salinas Mix)
10. Stardust Into Men feat. Rhonda Bellamy (Chris Zippel Remix)
11. Left Without A Kiss feat. Nightzone
12. Time To Go (Revisited Mix)
13. Le Soleil Ou La Lune feat. Océane