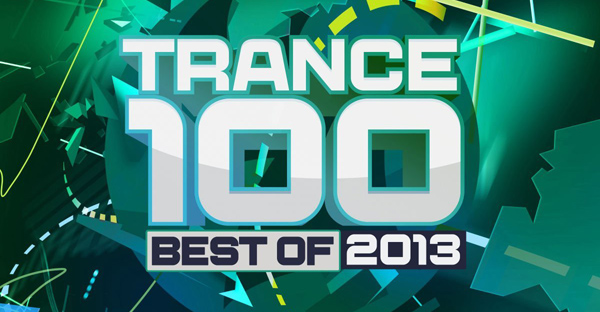 Am 18.10.2013 heisst es wieder für alle Trance-Fans unter euch: aufgepasst! Mit der "Trance 100 - Best of 2013" aus dem Hause Armada Music erscheint eine vier CDs umfassende Box, die genau 100 Tracks mit sich bringt. Die Jahresausgabe von des niederländischen Trance-Labels bringt uns die Top-Artist des Trance und progressive Trance aus diesem Jahr zu uns nach Hause.
Zu einem besonders geldbeutelfreundlichen Preis von nur 18,99€ kann man da kaum "nein" sagen, sofern man Anhänger d
ieses Musik-Genres ist. Das Who-is-Who der aktuellen Trance Szene gibt sich auf der "Trance 100 - Best of 2013" die Klinke in die Hand. Mit dabei sind Titel von Künstlern wie zum Beispiel: Tiësto, Dash Berlin, Emma Hewitt, Airbase, Alex M.O.R.P.H., W&W, Shogun, M.I.K.E., Gabriel & Dresden und Arty.
Also alles was Rang und Namen hat gibt es gesammelt in diesem aussergewöhnlichen Boxset von Armada Music. Underground-Smasher und Publikumshits, welche die Trance-Sammlung eines jeden Fans auf einen Schlag komplettiert! Fetter Sound, dicke Pads und saftige Bässe sind garantiert. Energie, Medodie, Trance-Power! Was will man mehr? Freunde des Genres können auf jeden Fall bei diesem Sampler bedenkenlos zugreifen. Und hier für euch die vollständige Tracklist der Compilation.
CD1:
01. Tiësto – Adagio For Strings (Blasterjaxx Remix) Trance Top 1000 Classic – Reloaded
02. Antillas & Vitodito feat. Fiora – Disconnected
03. Christian Burns & Paul van Dyk – We Are Tonight
04. Dash Berlin feat. Christina Novelli –Jar Of Hearts
05. Emma Hewitt – Crucify (MaRLo Remix)
06. Heatbeat – Game Over
07. Skytech – No Need For Words
08. Chris Schweizer – Reflections
09. Bjorn Akesson – Gunsmoke
10. Ralphie B & Mesh – Seize The Day
11. Alex M.O.R.P.H. – Eternal Flame (Solarstone Pure Remix)
12. Airbase – Modus Operandi
13. Armin van Buuren & Markus Schulz – The Expedition (A State Of Trance 600 Anthem)
14. A.R.D.I. – Beyond The Time
15. Aly & Fila feat. Chris Jones – Running Out Of Time (Uplifting Remix)
16. Wezz Devall feat. Alana Aldea – On The Rise
17. Ørjan Nilsen –XIING
18. Husman – Ultra
19. Mark Sixma – Requiem
20. David Gravell –Bulldozer
21. W&W – Thunder
22. Alexander Popov – Moscow Subway
23. Andrew Rayel & Jwaydan – Until The End (Club Mix)
24. Dimension & Moonsouls –Rise Above The World (Ultimate Remix)
25. Binary Finary – 1998 (James Dymond Remix) Trance Top 1000 Classic –Reloaded
CD2:
01. Gabriel & Dresden feat. Molly Bancroft – Tracking Treasure Down Revisited (Gabriel & Dresden Remix)
02. Andy Moor & Betsie Larkin – Love Again (Andrew Rayel Remix)
03. Shogun feat. Tania Zygar – Find Me
04. DNS Project – Confront
05. Giuseppe Ottaviani – Earthbeat
06. Photographer – Airport
07. Alex M.O.R.P.H. & Woody van Eyden with Tiff Lacey – I See You (Matt Bukovski Remix)
08. Alexander Popov – Lost Language
09. Antillas & Dankann – Evolution
10. Armin van Buuren & W&W – D Fat
11. BT & Aqualung – Surrounded (Super8 & Tab Remix)
12. Denis Kenzo feat. Sveta B. – Lullaby Lonely (Progressive Mix)
13. Aurosonic & Martire feat. Aelyn – Paradise
14. Chicane & Ferry Corsten feat. Christian Burns – One Thousand Suns (Soundprank Vocal Remix)
15. Protoculture feat. Tricia McTeague – Burning Bridges
16. Dash Berlin feat. Jonathan Mendelsohn – World Falls Apart (Jorn van Deynhoven Remix)
17. Neelix – Leave Me Alone (Simon Patterson Remix)
18. KhoMha – Vapor
19. Markus Schulz – The Spiritual Gateway (Transmission Theme 2013)
20. Fisherman & Hawkins – Apache
21. Gareth Emery & Ashley Wallbridge – Dui
22. Sunlounger & Rocking J – Finca (Pedro Del Mar & DoubleV Remix)
23. Max Graham feat. Alana Aldea – Where You Are (John O'Callaghan Remix)
24. The Blizzard & Daniel van Sand feat. Julie Thompson – Made For You (Gal Abutbul Remix)
25. Paul Oakenfold – Southern Sun (Thomas Datt Remix) Trance Top 1000 Classic – Reloaded
CD3:
01. Arty, Nadia Ali & BT – Must Be The Love (Benya Remix) Trance Top 1000 Classic – Reloaded
02. Toby Hedges – Sukha
03. M.I.K.E. vs York – Across The Ocean (M.I.K.E.'s Dub Mix)
04. Roger Shah feat. Adrina Thorpe – Island (Antillas Vocal Remix)
05. Markus Schulz feat. Ana Diaz – Nothing Without Me (Beat Service Remix)
06. Ferry Corsten – Black Light
07. Rick Mitchells – Jinxed
08. Andrew Rayel – Zeus
09. MaRLo feat. Sarah Swagger – Always Be Around (MaRLo's Tech–Energy Remix)
10. Simon Patterson feat. Lucy Pullin – The One
11. Conjure One feat. Leigh Nash –Under The Gun (Rank 1 Remix)
12. Tomas Heredia – When I'm With You
13. Armin van Buuren vs Arty – Nehalennia
14. Paul van Dyk & Arnej – We Are One 2013
15. Sied van Riel – Past Present Future
16. Alex M.O.R.P.H. & Jerome Isma–Ae – Bang!
17. Klauss Goulart & Mark Sixma – Rio
18. Ørjan Nilsen – No Saint Out Of Me
19. W&W – Lift Off!
20. Cosmic Gate – Crushed (Mark Sixma Remix)
21. Shogun – Supernova
22. Max Graham – The Evil ID
23. Andy Moor – I Be (Club Mix)
24. RAM – Grotesque (Alex M.O.R.P.H. and RAM Remix)
25. Solarstone – Seven Cities (Pure Mix) Trance Top 1000 Classic – Reloaded
CD4:
01. Three Drives – Greece 2000 (Matt Davey Remix) Trance Top 1000 Classic – Reloaded
02. BT – Skylarking (Ilan Bluestone Remix)
03. Omnia – The Light
04. Eco – Walkabout
05. Markus Schulz feat. Sarah Howells – Tempted (Dennis Sheperd Remix)
06. Dankann & Antillas feat. Laurell – When You Love Someone (Maor Levi Remix)
07. Gabriel & Dresden feat. Betsie Larkin – Play It Back (Maor Levi Remix)
08. Rank 1 – 7 Instead Of 8
09. Giuseppe Ottaviani feat. Amba Shepherd – Lost For Words
10. Ørjan Nilsen – Violetta
11. Christian Burns, Paul Oakenfold & JES – As We Collide (Orjan Nilsen Remix)
12. Bobina with Andrew Rayel – Sacramentum (Andrew Rayel Aether Remix)
13. John O'Callaghan & Full Tilt feat. Karen Kelly – Breathe (Will Atkinson Remix)
14. Rex Mundi – Aureolo
15. Dennis Sheperd & Cold Blue feat. Ana Criado – Fallen Angel (Lange Remix)
16. Protoculture – Laguna
17. Jorn van Deynhoven – Superfly
18. Woody van Eyden – Nangulan
19. Matt Davey feat. Kate Dowman – Sunrise (Here I Am)
20. Jordan Suckley – Do Or Die
21. Aly & Fila feat. Sue McLaren – Mysteries Unfold (Uplifting Remix)
22. Wach with Leven Mervox – Whiteout
23. Dash Berlin & Alexander Popov feat. Jonathan Mendelsohn – Steal You Away
24. Heatbeat – BOOM
25. Signum – First Strike (Juventa Club Mix) Trance Top 1000 Classic – Reloaded