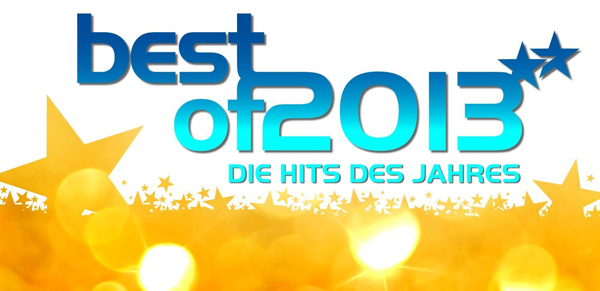 Am 25.10.2013 erscheint mit der "Best of 2013 - Die Hits des Jahres" eine Doppel-CD mit den erfolgreichsten Songs des Jahres. Mit dabei sind unter den 44 Titeln der Compilation auch viele House/Electro-Tracks. Obwohl das Jahr Ende Oktober noch nicht ganz zu Ende ist, bringt Universal Music eine
empfehlenswerte Sammlung der größten Charthits 2013 auf den Markt.
Neben dem 2CDs Box-Set, der für 19,99€ erhältlich ist, kommt die "Best of 2013 - Die Hits des Jahres" auch als digitale Download-Version in die Online-Shops. Hier beträgt der Preis dann 12,99€. Mit dabei sind Songs von Künstlern wie zum Beispiel: Lady Gaga, Ellie Goulding, Robin Thicke feat. Pharrell, Avicii, Martin Garrix, Calvin Harris feat. Ellie Goulding, Die Toten Hosen, John Newman oder Olly Murs.
Thematisch erinnert die "Best of 2013 - Die Hits des Jahres" stark an eine Best-of Jahresausgabe der Bravo Hits Compilation. Sicher eignet sich der Sampler auch als kleines Geschenk für den oder die Liebste. Jetzt aber die vollständige Tracklist mit allen vorhandenen Titeln für euch:
CD1:
01. Lady Gaga - Applause
02. Ellie Goulding - Burn
03. Klingande - Jubel
04. Klangkarussell - Sonnentanz (Sun Don't Shine) [feat. Will Heard]
05. Robin Thicke feat. Pharrell - Blurred Lines (No Rap Version)
06. Avicii - Wake Me Up
07. Martin Garrix - Animals
08. Stromae - Papaoutai
09. Sido - Bilder im Kopf
10. Cro - Whatever
11. Bruno Mars - Treasure
12. Drake feat. Majid Jordan - Hold On, We're Going Home
13. Sean Paul - Other Side Of Love
14. Arash feat. Sean Paul - She Makes Me Go
15. Massari - Habibi (Brand New Day)
16. Fuse ODG feat. Tiffany - Azonto
17. Icona Pop - Girlfriend
18. Frida Gold - Liebe ist meine Rebellion
19. Calvin Harris feat. Ellie Goulding - I Need Your Love
20. David Guetta feat. Ne-Yo, Akon - Play Hard (New Edit)
21. Zedd feat. Foxes - Clarity
22. Aloe Blacc - Wake Me Up (Acoustic)
CD2:
01. Olly Murs - Dear Darlin'
02. Family Of The Year - Hero
03. Birdy - Wings (Radio Edit)
04. Passenger - Let Her Go
05. Imagine Dragons - On Top Of The World
06. John Newman - Love Me Again
07. Naughty Boy feat. Sam Smith - La La La []
08. Rihanna - Diamonds
09. Pink Nate Ruess - Just Give Me A Reason
10. James Arthur - Impossible
11. OneRepublic - If I Lose Myself
12. Capital Cities - Safe And Sound
13. The Lumineers - Ho Hey
14. Bosse - So oder so
15. Die Toten Hosen - Das ist der Moment
16. The BossHoss - Do It
17. Sunrise Avenue - Lifesaver
18. Tom Odell - Another Love
19. Bastille - Things We Lost In The Fire
20. Placebo - Too Many Friends
21. The Killers - Shot At The Night
22. Woodkid - Run Boy Run