Morgen ist es wieder soweit. Die Sensation 2014 findet unter dem Motto "Welcome to the Pleasuredome" in der Amsterdam Arena statt. Mit dabei sind viele hochkarätige DJs wie Nicky Romero, Martin Garrix, Dimitri Vegas & Like Mike oder NERVO. Wer nicht dabei sein kann, sollte evt. einen Blick auf die offizielle Compilation zum Event werfen.
Hier bekommt man auf zwei CDs den Sound der Sensation 2014 auf die Ohren. 38 Tracks heizen so richtig ein und geben das Festival-Feeling in akustischer Form zurück. Welche Titel sich auf dem der "Sensation 2014 - Welcome to the Pleasuredome" befinden, erfahrt ihr in den folgenden Zeilen. Eines sei schon jetzt verraten: Das Tracklisting hat es in sich und überzeugt auf ganzer Linie.
Die erste CD - Tek-House
Kommerz sucht man auf der ersten CD vergebens. Hier regiert der Tek-House und der coole Club-Sound. Das ist eine erfreuliche Nachricht, denn der Markt ist voll von x-beliebigen Samplern, die den typischen Festival-Sound inne haben. Zu den Highlights auf der Tracklist dieser Silberscheibe gehören Produktionen wie "Basement Jaxx - Never Say Never (Mark Knight Remix)", "Chocolate Puma feat. Kris Kriss - Step Back" oder die "Gerry Galago - Unexpected Vibe". Fetter Sound im coolen Style. Daumen hoch für die Songauswahl seitens des Labels Be Yourself.
Die zweite CD - Progressive House & Festival / Bigroom EDM
Musikalisch in eine deutlich andere Richtung geht die zweite CD der "Sensation 2014 - Welcome to the Pleasuredome". Hier wird es kommerzieller und auch härter. Sowohl der Bigroom bzw. Festival-EDM Sound ist hier vertreten, als auch der Progressive House, der unter anderem durch Tracks wie "Stadiumx & Taylr Renee - Howl At The Moon" oder "Hook N Sling feat. Karin Park - Tokyo By Night" im Axwell Remix anzutreffen ist. Für den Bigroom-Sound liefern Titel wie "Wolfpack & Bobby Puma - Jump", "Hard Rock Sofa & Skidka - Arms Around Me" oder "Dyro - Sounds Like" das richtige Material.
Kaufen oder nicht kaufen?
Die Songauswahl ist auf der "Sensation 2014 - Welcome to the Pleasuredome" äußerst interessant und gelungen. Die Mischung aus Tek-House auf der ersten CD und dem Progressive House sowie dem Festival / Bigroom EDM der zweiten CD wirkt homogen und klug gewählt. Stimmung und Atmosphäre kommt bei Hören des Samplers auf. Und so muss es sein: Die Sensation stand und steht seit jeher für ein extrem beeindruckendes Erlebnis. Dieses Feeling spiegelt die Compilation mit seinen Tracks wieder. Kaufen!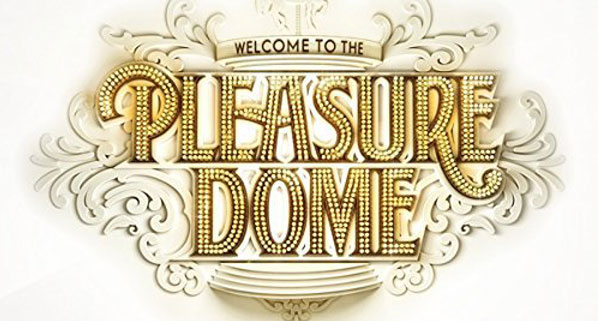 Name: Sensation 2014 - Welcome to the Pleasuredome
Erscheinungsdatum: 18.07.2014
Anzahl-CDs: 2 (39 Tracks)
Genre: Tek-House, Festival / Bigroom EDM
Label: Be Yourself (rough trade)
Preis: 17,98€ (hier günstig kaufen)
Ähnliche Produkte: Nature One 2014 - The Golden Twenty | Electric Love 2014
Tracklist: Sensation 2014 - Welcome to the Pleasuredome
CD1:
01. Go Freek - We Can Ride (Dom Dolla Remix)
02. Fred Pellichero & Chris Garcia -Sumerset (Canard Remix)
03. DKSF - Alright
04. Chris Lake feat. Jareth - Helium (Umek & Mike Vale Remix)
05. Basement Jaxx - Never Say Never (Mark Knight Remix)
06. Funkemotion - Awakening
07. Tchami - Shot Caller
08. Destructo - Higher
09. Oliver - MYB (Tchami Remix)
10. Chocolate Puma feat. Kris Kriss - Step Back
11. Double Pleasure - All The Time
12. Robsher - Latin Drumz (Chocolate Funk Remix)
13. Silvio Luz & Unleaded - Voices
14. Gerry Galago - Unexpected Vibe
15. Pascal Moreno & Tyron Kemble & Maroy - Somaya
16. Bryan Dalton -Welcome To My Club (Maroy's Alegria Remix)
17. Roul & Doors - Follow the Sound
18. Mitch de Klein feat. Gina Turner - Krew
19. Lunde Bros - Jump
CD2:
01. Zomboy - WTF!?
02. John Christian - Next Level (Nicky Romero Edit)
03. Jochen Miller & Dimitri KO - We Back
04. Stadiumx & Taylr Renee - Howl At The Moon
05. Bass Kleph - Let It Rip
06. Yves V feat. Chuckie - Oldschool Sound
07. Hook N Sling feat. Karin Park - Tokyo By Night (Axwell Remix)
08. Starkillers - Bang Ya Head
09. Phunky Dlight -Loud
10. Jewelz & Sparks - Dope
11. Wolfpack & Bobby Puma - Jump
12. Third Party - Everyday of My Life
13. Laidback Luke & D.O.D - Flashing Lights
14. CID & Mednas - iLL Behavior
15. Kim Fai - Dilemma
16. Swanky Tunes feat. C. Todd Nielsen - Fire In Our Hearts
17. Gazzo - Funky Beats
18. Dyro - Sounds Like
19. John Dish & Ale Mora - Flamme
20. Hard Rock Sofa & Skidka - Arms Around Me