Mit der "Minimal Techno 15" kam am 18.07.2014 die neuste Ausgabe der beliebten Sampler-Reihe auf den Markt. Minimal Techno ist nach wie vor angesagt. Im Underground existiert eine treue Fangemeinde, die den Sound des Minimal stets unterstützt. DJ Van hat auch dieses Mal wieder beide CDs gemixed und compiliert. Welche Minimal Tracks sich auf der Doppel-CD befinden, erfahrt ihr hier.
Minimal Techno 15: Die erste CD - mit Aka Aka, Lützenkirchen und Marc Romboy
CD Nummer Eins der "Minimal Techno 15" beinhaltet Tracks von Künstlern, die dem einen oder anderen Nicht-Minimal-Fans auch ein Begriff sein können. "Lützenkirchen - String Break" im Rhummy Sharma & Chris Zippel Remix ist hier zu finden; ebenso die "Stereo Express + Aka Aka & Tha - When I'm With You Feat. Shimmy Timmy (Original Mix)", welche gleichzeitig der Opening-Track ist sowie die "Marc Romboy - The Advent". Weitere Produktionen kommen von Künstlern wie Solee, Ninetoes oder Vincenzo Battaglia & Vinicio M. Insgesamt sind die Tracks dieser CD recht deep und emotional. Äußerst gelungene Songauswahl!
Minimal Techno 15: Die zweite CD - Deep-Club Sound
Noch eine Spur cooler, undergroundiger und deeper geht es auf der zweiten CD der "Minimal Techno 15" zu. Genre-Highlights wie beispielsweise "Fennec & Wolf - Back Then (Original)", "Kalensky - Ratata (Lenzmann Remix)" oder "George Cooper - Heroes (Joris Dee Remix)" dürften für jeden Minimal-Fan ein Genuß sein. Wer auf der Suche nach Musik mit Tiefgang und klarem Beat ist, wird hier fündig. Dafür sorgen auch Künstler wie Emerson Todd, Beatflashers oder Kovee, die mit ihren Produktionen auf dieser Silberscheibe anzutreffen sind.
Minimal Techno 15: Kaufen oder nicht kaufen?
Wie schon die die 14. Ausgabe der Minimal Techno Serie wird auch die "Minimal Techno 15" sicherlich erfolgreich werden. DJ Van hat mal wieder sehr gute Arbeit geleistet und liefert eine hervorragende Tracklist im entsprechenden Genre ab. Jungs und Mädels, die auf den Minimal Sound stehen, können und sollten sich sogar diese Compilation zulegen.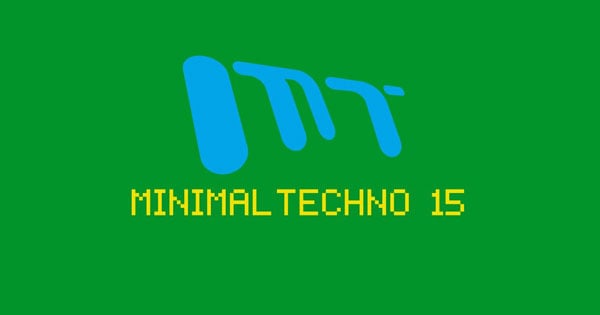 Name: Minimal Techno 15
Erscheinungsdatum: 18.07.2014
Anzahl-CDs: 2 (28 Tracks)
Genre: Minimal, Deep-Techno
Label: Zyx Music (ZYX)
Preis: 18,73€ (hier günstig kaufen)
Ähnliche Produkte: Sonne Mond Sterne X8 | Minimal Techno
Tracklist: Minimal Techno 15
CD1:
01. Stereo Express + Aka Aka & Tha - When I'm With You (Original Mix)
02. Ninetoes - Escape (Tiger Stripes Remix)
03. Bebetta - Electric Train (Original Mix)
04. Re.you - Nian (Original)
05. Solee - Ditzingen (Original)
06. Hannes Rasmus - Die Rache Der Gummienten (Egokind Remix)
07. Arts & Leni - Summer Affaire (Lexer Remix)
08. Lützenkirchen - String Break (Rhummy Sharma & Chris Zippel Remix)
09. Vincenzo Battaglia & Vinicio M - I Make This (Original Mix)
10. Weichhold & Namito - Zick (Original Mix)
11. Ruede Hagelstein - Minus (Original)
12. Gregor Tresher & Petar Dundov - Taurus (Chord Mix)
13. Marc Romboy - The Advent (Original Mix)
14. Drauf Und Dran Feat. Albertine - Eternal Dancer (Tony Casanova Remix)
CD2:
01. Fennec & Wolf - Back Then (Original)
02. Ranacat - Mad Man (Vincenzo Remix)
03. Kalensky - Ratata (Lenzmann Remix)
04. Bebetta - Herr Kapellmeister (Drauf & Dran Remix)
05. Beatflashers - The Groove (Original Mix)
06. George Cooper - Heroes (Joris Dee Remix)
07. D-nox & Beckers - La Plata (Tiger Stripes Remix)
08. Sebo K - It's Alright (Original)
09. Veekatz - New York Vibe (Original Mix)
10. Kovee - No No Man (Original Mix)
11. Ende - Direct (Martin Lacroix Remix)
12. G-7 Proyect - Bad Rabbit (DJ Kape & Montechristo Remix)
13. Louie Cut - What We Think (Joseph Disco Remix)
14. Emerson Todd - Shadow Boxer (Douglas Greed Remix)