Nicht mehr lange, dann findet das Tomorrowland 2014 Festival statt. Wer im offiziellen Tomorrowland Live Stream oder auch vor Ort nicht dabei sein kann, sollte sich überlegen die Compilation zum Event zu kaufen. Mit der "Tomorrowland-Music Will Unite Us Forever" kommt am 25. Juli ein drei CDs umfassender Sampler auf den Markt, der den Sound des Tomorrowland-Festivals (18.07. - 20.07 & 26.07. - 27.07) inne hat. Welche Songs sich auf der Compilation befinden, erfahrt ihr hier.
Für den DJ-Mix der ersten CD haben die Superstars Afrojack, Armin van Buuren, Dimitri Vegas & Like Mike eingefunden. Sie ballern ganze 30 Tracks ab. Den Anfang macht der niederländische DJ Afrojack. Er spielt Titel wie "Hard Rock Sofa - Rasputin", "Shermanology & John Christian & Oliver Rosa - Pinball" oder "Afrojack feat. Snoop Dogg - Dynamite" in seinem Part. Weiter geht es dann mit Armin van Buuren. "David Gravell - Timebomb" oder "Armin van Buuren & Andrew Rayel - EIFORYA" steht auf seiner Playlist. Die belgischen Brüder Dimitri Vegas & Like Mike geben dann nochmal Vollgas und feuern Produktionen wie "Dimitri Vegas & Like Mike vs. Tujamo & Felguk - Nova", "Twoloud - I'm Alive" oder "Ummet Ozcan - Raise Your Hands" ab.
Die zweite CD der "Tomorrowland - Music Will Unite Us Forever" steht der ersten CD in Nicht nach. Hier warten Steve Aoki, Yves V und Hardwell am Werk. Letzterer macht den Anfang und legt mit "Dyro feat. Ryder - Calling Out" und "Kill The Buzz - Carbon" los. Revealed Records only. Weiter geht es mit Steve Aoki. Hier werden Tracks wie beispielsweise "Deorro - Dechorro", "The Chainsmokers - #Selfie" im Botnek Remix oder "R3hab - Androids" gemixed. Den Abschluss dieses Mixes liefert Yves V. Mit "R3hab & Deorro - Flashlight" oder "Hook N Sling feat. Karin Park - Tokyo By Night (Axwell Remix)" setzt er nochmal einen schönen Höhepunkt.
Die dritte CD - Klassiker
Die dritte und letzte CD ist ein besonderes Bonbon. Hier werden moderne Klassiker des EDM-Genres aufgefahren. "Axwell/Ingrosso/Angello/Laidback Luke feat. Deborah Cox - Leave The World Behind", "Swedish House Mafia - One", "Avicii - Levels" oder "Sidney Samson - Riverside" sagt eigentlich schon alles. Viel mehr braucht man an dieser Stelle gar nicht zu sagen. Top!
Kaufen oder nicht kaufen?
Wann bekommt man schon mal die Gelegenheit solche hochkarätige DJs, versammelt auf drei Mixed-CDs, in High-Quality zu Hause zu genießen? Die "Tomorrowland - Music Will Unite Us Forever" bietet enorm viel gute Musik. Der Preis stimmt und das Who-is-Who der aktuellen EDM-Szene ist hier versammelt. Wer Fan des Tomorrowland-Festivals ist, sollte sich diese Compilation unbedingt zulegen.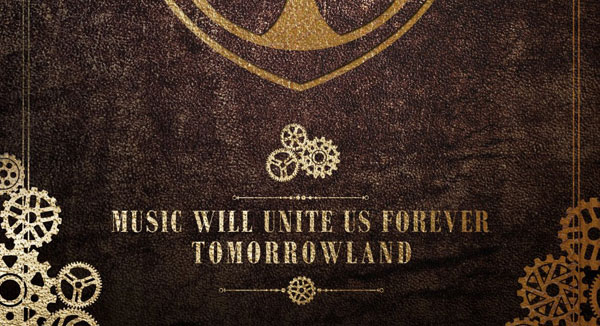 Name: Tomorrowland - Music Will Unite Us Forever
Erscheinungsdatum: 25.07.2014
Anzahl-CDs: 3 (83 Tracks)
Genre: Bigroom-EDM, Electro-House
Label: Kontor Records (Edel)
Preis: 27,43€ (hier günstig kaufen)
Ähnliche Produkte: Kontor Festival Sounds - the Opening Season 2014
Tracklist: Tomorrowland - Music Will Unite Us Forever
CD1:
01. Intro (Afrojack)
02. Afrojack feat. Wiz Khalifa & Devin Cruise - Too Wild
03. Apster & Ariyan - Drum It
04. Hard Rock Sofa - Rasputin
05. Afrojack - Faded
06. D Wayne & Leon Bolier - Detonate
07. Shermanology & John Christian & Oliver Rosa - Pinball
08. Wiwek - Angry Birdz
09. Afrojack - Musician
10. Afrojack & Matthew Koma - Keep Our Love Alive
11. Afrojack feat. Snoop Dogg - Dynamite
12. Intro (Armin van Buuren)
13. Armin van Buuren - Ping Pong (Kryder & Tom Staar Remix)
14. David Gravell - Timebomb
15. Cosmic Gate & Orjan Nilsen - Fair Game
16. Cosmic Gate & Eric Lumiere - Falling Back
17. Armin van Buuren & Andrew Rayel - EIFORYA
18. Heatbeat - Aerys
19. Intro (Dimitri Vegas & Like Mike)
20. Duke Dumont feat. Jax Jones - I Got U (W&W Remix)
21. Ummet Ozcan - Raise Your Hands
22. Calvin Harris - Summer (R3hab & Ummet Ozcan Remix)
23. Dimitri Vegas & Like Mike vs. Tujamo & Felguk - Nova
24. Dimitri Vegas & Like Mike, Diplo & Fatboy Slim feat. Bonde Do Role & Pin - Eparrei (W&W Remix)
25. Wolfpack & Bobby Puma - Jump
26. Ibranovski - Filthy
27. GotSome feat. The Get Along Gang - Bassline
28. Twoloud - I'm Alive
29. Dimitri Vegas & Martin Garrix & Like Mike - Tremor (Sensation 2014 Anthem)
30. Dimitri Vegas, Moguai & Like Mike feat. Julian Peretta - Body Talk (Mammoth)
CD2:
01. Intro (Hardwell)
02. Dyro feat. Ryder - Calling Out
03. Jewelz & Scott Sparks feat. Quilla - Unless We Forget (Julian Calor Remix)
04. Kill The Buzz - Carbon
05. Dannic feat. Bright Lights - Dear Life
06. Jordy Dazz & Jimi Frew - Vortex
07. Hardwell - Everybody Is In The Place
08. Intro (Steve Aoki)
09. Steve Aoki, Diplo & Deorro feat. Steve Bays - Freak
10. Deorro - Dechorro
11. The Chainsmokers - #Selfie (Botnek Remix)
12. Dimitri Vegas, Like Mike, Coone & Lil Jon - Madness
13. Uberjak'd feat. Sarah Doodle - The Moment
14. Shaun Frank & Vanrip - Vagabond
15. R3hab - Androids
16. Keys N Krates - Treat Me Right (Grandtheft Remix)
17. Clockwork - Champion
18. Carnage & Tony Junior - Michael Jordan
19. Borgore - Last Year (Steve Aoki Mainstage Remix)
20. Felix Cartal & Autoerotique - Heat
21. Garmiani - Rumble
22. 2 Unlimited - Get Ready (Steve Aoki Extended)
23. Intro (Yves V)
24. Yves V feat. Chuckie - Oldschool Sound
25. Yves V & Rudebo1 - Crash
26. Yves V & Freddy See - Karma
27. Ummet Ozcan - Raise Your Hands
28. Yves V & Regi feat. Mitch Crown - Wait Till Tomorrow
29. Hook N Sling feat. Karin Park - Tokyo By Night (Axwell Remix)
30. R3hab & Deorro - Flashlight
31. Jetfire & Happy Enemies - Brazil
32. Switchfoot - Love Alone Is Worth The Fight (Yves V Remix)
33. Yves V - Chasing Fairytales (Tomorrowworld Outro)
CD3:
01. Axwell/Ingrosso/Angello/Laidback Luke feat. Deborah Cox - Leave The World Behind
02. Swedish House Mafia - One
03. Avicii - Levels
04. Sidney Samson - Riverside
05. Dimitri Vegas & Like Mike - Wakanda
06. Afrojack and Steve Aoki feat. Miss Palmer - No Beef
07. Dizzee Rascal - Bonkers
08. Chuckie & LMFAO - Let The Bass Kick In Miami Bitch
09. Tocadisco - Morumbi
10. Hardwell - Spaceman
11. Benny Benassi - Satisfaction
12. Fragma - Toca Me (Inpetto Remix)
13. Martin Solveig & Dragonette - Hello
14. Sebastian Ingrosso - Kidsos
15. Axwell feat. Errol Reid - Nothing But Love
16. Congorock - Babylon
17. Tim Berg - Seek Bromance
18. Dimitri Vegas, Moguai & Like Mike - Mammoth
19. Yves V - Insane Pressure
20. Energy 52 - Cafe Del Mar (Michael Woods Remix)