Am kommenden Montag, dem 28. Juli 2014, veröffentlicht KONTOR Records die "Majestic Casual - Chapter 2". Zwei CDs mit insgesamt 40 Titeln aus den Genres Deep-House, Electro-Pop und finest Club-Sounds erwarten euch hier. Wer möchte, bekommt auf eine Vinyl-Ausgabe der Compilation. Was der Sampler sonst noch kann und warum ein Kauf lohnt, erfahrt ihr hier.
Die erste CD - Popmusik zum Entspannen
Die meisten Titel, die auf der Tracklist zu finden sind, entstammen nicht dem Mainstream. Viele unbekanntere Künstler und Musiker haben hier ihre Titel versammelt. Empire Of The Sun oder Alunageorge bilden hier schon fast die Ausnahme. Highlights der 20 Tracks der ersten CD sind Titel wie beispielsweise "Portland - Deezy Daisy (oxford Remix)", "Seoul - Stay With Us" oder "Panama - Always (classixx Remix)". Wir haben unten für euch die Songs der "Majestic Casual - Chapter 2" via Soundcloud eingebunden. Ihr könnt so schon mal fast vollständig die Playlist der Compilation genießen. Entspannende Pop-Musik erwartet euch hier.
Die zweite CD - Chill & Downtempo
Eher entspannende Klänge und chillige Tunes sind auf der zweiten CD anzutreffen. Teilweise mit richtigem Downtempo wird hier gearbeitet. "Pascäal - Drowning In You" oder "Jmsn - The One" im stwo Remix stehen hierfür Synonym. Die Songs dieser CD eigenen sich perfekt für gemütlich Lounge-Abende oder Pre-Party Events. Wer auf hochwertigste Produktionen mit Tiefgang musikalischer Seele sucht, wird mit den 20 Titeln der zweiten CD der "Majestic Casual - Chapter 2" überaus glücklich werden. Zwei Daumen nach Oben für die Songauswahl dieser Silberscheibe.
Kaufen oder nicht kaufen?
Musik fernab des Mainstreams erwartet euch hier. Alle 40 Titel der Compilation überzeugen. Sie besitzen Seele und Musik in sich. Alleine das ist schon Grund genug, um hier zuzugreifen. Wer auf der Suche nach einem Sampler ist, der die Genres Deep-House, Downtempo und Club-Sound bedient, wird hier fündig und glücklich werden. Die "Majestic Casual - Chapter 2" ist uneingeschränkt empfehlenswert.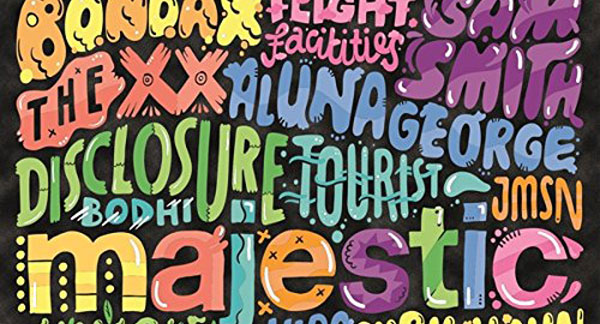 Name: Majestic Casual - Chapter 2
Erscheinungsdatum: 28.07.2014
Anzahl-CDs: 2 (40 Tracks)
Genre: Pop, Electro-Pop, Lounge
Label: Kontor Records (Edel)
Preis: 17,00€ (hier günstig kaufen)
Ähnliche Produkte: Hed Kandi Ibiza 2014 | About: Berlin Vol: 7
Tracklist: Majestic Casual-Chapter 2
CD1:
01. Alunageorge - You Know You Like It (wilfred Giroux Remix)
02. Empire Of The Sun - Alive (gold Fields Remix)
03. Cyril Hahn, Shy Girls - Perfect Form
04. Shy Girls - When I Say I Love U (saux Remix)
05. Crystal Bats - Falling In Love (louis La Roche Remix)
06. Banks - Warm Water (snakehips Remix)
07. Toro Y Moi - Rose Quartz
08. Darius - Hot Hands
09. Sales - Renee
10. Panama - Always (classixx Remix)
11. Clubfeet - Cape Town (panama Remix)
12. Jabberwocky - Photomaton (kartell Remix)
13. Portland - Deezy Daisy (oxford Remix)
14. Paradis - La Ballade De Jim
15. Roosevelt - Elliot
16. Joe Goddard - Taking Over
17. Seoul - Stay With Us
18. Kaleem Taylor, Joe Hertz - Isolate
19. Sampha - Too Much
20. Aosoon - Under
CD2:
01. Chvrches - Lies (tourist Remix)
02. Jungle - Drops
03. The Xx - Chained (liar Remix)
04. Bodhi - Imperfection
05. Bondax - Giving It All
06. Nile Rodgers, Sam Smith, Jimmy Napes, Disclosure - Together
07. Full Crate X Mar - Man X Woman
08. Flight Facilities, Christine Hoberg - Clair De Lune (motez Remix)
09. Years & Years - Real
10. Gold Panda - Reprise (t. Hemingway Remix)
11. Drew Hill - Solitude -
12. Jmsn - The One (stwo Remix) -
13. Pascäal - Drowning In You -
14. Alina & Galimatias Baraz - Pretty Thoughts -
15. Favela - Easy Yoke
16. Bored Nothing - Let Down
17. Childish Gambino - Flight Of The Navigator
18. Jessie Andrews, Comets We Fall - You Won't Forget Tonight -
19. Chela - Romanticise -
20. Carmody, Tom Misch - The Last Song