Wer auf klassischen sowie melodischen Trance steht sollte auf keinen Fall die "Cybernetic - Top of the Sky" verpassen. Der 8:19 Min lange Werk ist genau das Richtige für alle Retro-Trancer unter euch. Warum das so ist, und was der Song an sich so alles kann, erfahrt ihr in unserer kurzen, aber feinen Preview.
Top of the Sky
Produziert wurde der Track von dem norddeutschen Produzenten Myde alias Cybernetic. Dass er Musik im Blut hat, hört man bereits nach den ersten Takten der "Top of the Sky". Obschon in der Extended Version erstmal eine kräftige Bassline einsetzt, die ungemein treibend ist und das Fundament des Titels bildet. Kick und die übrigens Percussion-Instrumente sowie HiHats fügen sich perfekt in das Arrangement ein.
Nach einem ersten Zwischenbreak setzt dann die Harmonie ein. Sie begleitet uns durch den restlichen Track. Ab Minute 2:20 hören wir erstmals ein Piano. Dieses trägt maßgeblich zum klassischen Retro-Trance bei. Pads und Streicher unterstützend diese Atmosphäre. Das Tempo fährt runter - bis ein Arpeggio den Wendepunkt markiert. Von nun an wird der Spannungsbogen aufgebaut. Ein langes Crescendo setzt ein und mündet im Höhepunkt des Titels. Der Drop mit seinem anschließenden Mainpart transportiert eine fröhliche Wohlfühlstimmung. So muss Uplifting-Trance sein.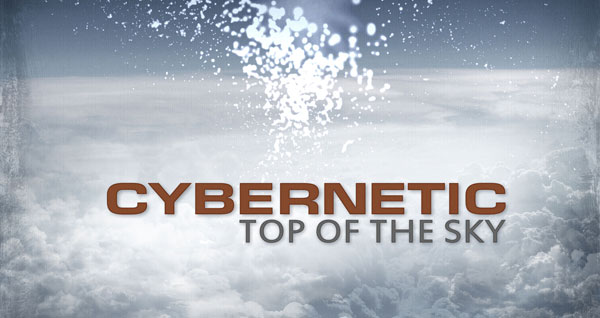 Fazit: Die "Cybernetic - Top of the Sky" ist sehr melodiös und besitzt starke Retro-Elemente, wie sie in klassischen Trance-Produktionen nicht fehlen dürfen. Mixing und Arrangement bewegen sich auf einem hohen Niveau. Alle die auf der Suche nach echtem Trance made in Germany sind, werden mit der "Top of the Sky" glücklich werden.
>