Noch einmal sommerliche Gefühle liefern uns Ataycaro und Bia mit ihrer Single "Chasing The Sun". Die Tech House Nummer der Schweden-Österreich Kombi will zeigen was alles aus dem Musikbereich noch heraus zu holen ist – gelungen?
Ataycaro feat. Bia
Der schwedische Deep House Act Ataycaro und die aus Salzburg stammende Bianca Schertler, besser bekannt als Bia oder auch Jen haben sich gemeinsam an das Werk "Chasing The Sun" gesetzt. Die schöne Stimme Bias wird dem Ein oder Anderen bekannt vorkommen, denn bereits in Hits, wie "Electric Love", welcher gemeinsam mit dem Salzburger Duo "Felice & Rap" entstanden ist und unter den Austria Top 40 landete, oder auch "I Am Not A Millionaire" von Darius & Finlay konnte Bia oder auch "Jen" ihr Gesangstalent voll zum Ausdruck bringen. Gemeinsam mit der schwedischen Gruppe Ataycaro begibt sich Bia nun auf eine neue Ebene.
Chasing The Sun
Der Song beginnt mit typischen Tech House Kicks und Percussions, welche begleitet werden von schönen Gitarrenriffs. Im Break Part bleibt die Atmosphäre ruhig und einzelne Klaviertöne begleiten die schöne Stimme Bias. Der Song entfaltet sich im Main Part dann mit Saxophontönen in Kombination mit den Gitarrenriffs, was dem Song die noch einmal sommerliche Atmosphäre verschafft. Ataycaro und Bia haben es bereits auf Compilations, wie "#afterhour - vol.4" oder "The Dome - Summer 2014" geschafft und liefern mit "Chasing The Sun" ein tolles Komplettpaket ab. Neben der Original Edit beinhaltet die EP auch noch Remixes von "Sourzze" und Erfolgs Prouzenten "Flic Flac". Auch ein offizielles Musikvideo ist bereits zu dem Track entstanden.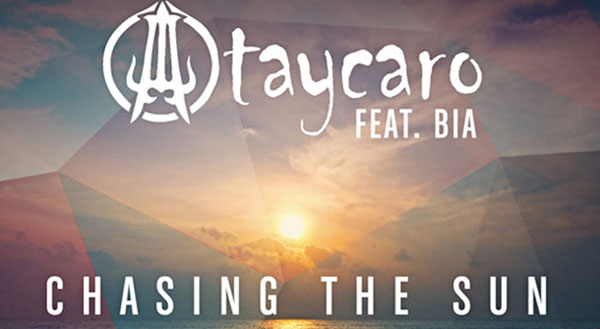 Fazit: Wer den perfekten Song fürs Wochenende sucht findet in "Chasing The Sun" ein wahres Meisterwerk – die Tech House Nummer von Ataycaro und Bia bietet alles was das Ohr eines Fans begehrt. Inklusive 2 Remixes, welche das Paket definitiv gut abrunden. Erschienen ist der Song bereits am 22. August auf Nitron Music.