Die Urban Dance Compilation Reihe feiert am 17. Oktober 2014 Jubiläum. An diesem Tag erscheint die Vol. 10 des beliebten Samplers aus dem Hause SONY Music. Auf drei CDs befinden sich auch dieses Mal wieder jede Menge hochwertige Electro-House Tracks, die garantiert zum Feiern einladen. 64 Titel haben sich auf der Tracklist eingefunden. Während auf den ersten beiden CDs die Songs einzeln vorliegen, enthält die dritte CD einen DJ-Mix von DJ Falk. Welche Tracks sich im Detail auf der "Urban Dance Vol. 10" befinden, erfahrt ihr hier.
Urban Dance Vol. 10: Die erste CD
Unter den 23 Titeln der ersten Silberscheibe befinden sich viele musikalische Highlights. Kommerzielle Hits aus den Dance-Charts sind hier ebenso anzutreffen wie cool Club-Tunes und internationale EDM-Hits. Für die kommerzielle Schiene sind Titel wie beispielsweise "Pitbull Feat. John Ryan - Fireball", "Martin Tungevaag - Wicked Wonderland" oder "Dj Antoine Vs Mad Mark Feat. Temara Melek & Euro - Go With Your Heart" zuständig. Auch der Nummer Eins Hits aus den deutschen Single Charts "Prayer In C" von Lilly Wood And The Prick im Robin Schulz Remix ist vertreten. Wer er etwas mehr in Richtung Deep-House mag, sollte sich unbedingt "Moby Feat. Damien Jurado - Almost Home" im Sebastien Edit sowie "Watermät - Bullit" anhören. Beide Songs sind ebenfalls auf der ersten CD zu finden.
Urban Dance Vol. 10: Die zweite CD
Etwas weniger kommerziell, dafür umso mehr clubbiger geht es auf der zweiten CD zu. Die neue Bodybangers Single "Like That" feat. Menno macht den Opener. Damit ist der Grundstein für eine tolle und spannende musikalische Reise gelegt. "Dr. Kucho! & Gregor Salto - Can't Stop Playing" im Oliver Heldens & Gregor Salto Edit ist sicherlich ein Höhepunkt dieser zweiten CD der "Urban Dance Vol. 10". Wem das noch nicht reicht, bekommt mit dem Zedd Remix zum aktuellen Welthit "Rude" von Magic! ein Sahnehäubchen oben drauf. Aber auch die Tracks von Künstlern wie Steve Angello, Hardwell & Joey Dale, Ummet Ozcan, Dimitri Vegas & Like Mike Vs. W&W, Dj Shog oder Coldplay sind nicht zu verachten. Insgesamt eine hervorragende Songauswahl!
Urban Dance Vol. 10: Die dritte CD - mixed by Dj Falk
Auf der dritten CD bekommt ihr den Sound von Tiger Records auf die Ohren. Cooler Club-Sound in einem fetten DJ-Mix von DJ Falk. Los geht es hier mit "Criminal Vibes - Easy Lover". Tracks wie "hunk Investigation Feat. Chelle - Alive", "Don Diablo - Knight Time" oder die neue Kurd Maverick Single "Tubaclaposis" stehen synonym für den Sound auf dieser CD. Aber auch eine "Twoloud - I'm Alive" oder "Fedde Le Grand - You Got This" sind hier auf der Tracklist zu finden. Es wird also abwechslungsreiche und extrem fetter EDM Sound geboten. Die dritte CD hat es also in sich!
Urban Dance Vol. 10: Kaufen oder nicht kaufen?
Die Urban Dance Reihe zählt mittlerweile nicht ohne Grund zu den führenden und besten CD-Compilations in Deutschland. Die tolle, spannende und ausgesprochen interessante Songauswahl der Urban Dance bietet Abwechslung und musikalische Freuden auf höchstem Niveau. Bei der kommenden Vol. 10 ist das nicht anders. Viele Hits aus den aktuellen Charts sowie Titel aus den Playlisten der angesagtesten DJs der Welt gibt es auf der Tracklist der "Urban Dance Vol. 10" zu entdecken. Was will man mehr? Klare Kaufempfehlung!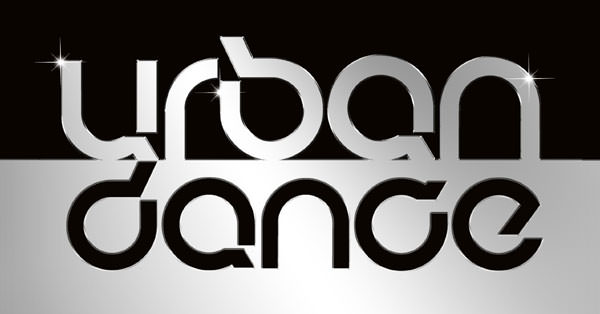 Name: Urban Dance Vol. 10
Erscheinungsdatum: 17.10.2014
Anzahl-CDs: 3 (64 Tracks)
Genre: House, Electro, Prgressive House, Deep-House
Label: Sme Media (Sony Music)
Preis: 19,99€ (Hier günstig kaufen)
Ähnliche Sampler: Kontor Top of the Clubs Vol.64 | P1 Club - Vol. 5
Tracklist: Urban Dance Vol. 10
CD1:
01. Pitbull Feat. John Ryan - Fireball
02. Oliver Heldens & Becky Hill - Gecko (Overdrive)
03. Sigma - Nobody To Love
04. Lilly Wood And The Prick - Prayer In C - (Robin Schulz Remix) [Radio Edit]
05. Martin Tungevaag - Wicked Wonderland
06. Ella Henderson - Ghost (Switch Remix Radio Edit)
07. Sia - Chandelier (Cutmore Radio Edit)
08. Avicii - Lay Me Down (Radio Edit)
09. Dj Antoine Vs Mad Mark Feat. Temara Melek & Euro - Go With Your Heart (Radio Edit)
10. Djane Housekat Feat. Rameez - Girls In Luv (Bodybangers Remix Edit)
11. Cascada Feat. Tris - Madness (Video Edit)
12. Alexandra Stan - Dance (Radio Edit)
13. Arash Feat. T-Pain - Sex Love Rock N Roll (Slr)
14. Aronchupa - I'm An Albatraoz
15. Spada Feat. Hosie Neal - Feels Like Home (Red Velvet Dress) (Video Edit)
16. Charming Horses Feat. Jona Bird - Follow (Radio Edit)
17. Henry Krinkle - Stay (Justin Martin Remix)
18. Mynga Feat. Cosmo Klein - Back Home (Radio Edit)
19. Alle Farben Feat. Graham Candy - Sometimes
20. Oliver $ & Jimi Jules - Pushing On
21. Waze & Odyssey & R. Kelly - Bump & Grind 2014 (Radio Edit)
22. Moby Feat. Damien Jurado - Almost Home (Sebastien Edit)
23. Watermät - Bullit (Radio Edit)
CD2:
01. Bodybangers Feat. Menno - Like That (Radio Edit)
02. Dr. Kucho! & Gregor Salto - Can't Stop Playing (Oliver Heldens & Gregor Salto Edit)
03. Magic! - Rude (Zedd Remix)
04. Steve Angello Feat. Dougy From The Temper Trap - Wasted Love
05. Steve Aoki, Chris Lake & Tujamo Feat. Kid Ink - Delirious (Boneless)
06. Coldplay - A Sky Full Of Stars (Hardwell Remix)
07. Dimitri Vegas & Martin Garrix & Like Mike - Tremor (Radio Edit)
08. R3hab & Nervo Feat. Ayah Marar - Ready For The Weekend (Radio Edit)
09. TST & Moguai & Amba Shepherd - Real Life (Original Mix)
10. Hardwell & Joey Dale Feat. Luciana - Arcadia (Original Mix)
11. Dimitri Vegas & Like Mike Vs. W&W - Waves (Tomorrowland 2014 Anthem) (Radio Mix)
12. Ummet Ozcan - Smash! (Original Mix Edit)
13. Sean Finn Feat. Amanda Wilson - All Or Nothing (Original Radio Edit)
14. R3hab & Vinai - How We Party (Radio Edit Clean)
15. Firebeatz & Kshmr Feat. Luciana - No Heroes (Radio Edit)
16. Jay Frog & Klc Tzzzz - Bounce (Radio Edit)
17. Dj Shog - Hide & Seek (Children 2014) (Ddei&Estate Remix Edit)
18. Both - Straight Outta Line (Radio Edit)
19. Chris Lake - Squeak
20. Kaskade & Moguai Feat. Zip Zip Through The Night - Something Something Champs (Radio Edit)
21. John Legend - You & I (Nobody In The World) (R3hab Remix Radio Edit)
CD3: mixed by Dj Falk
01. Criminal Vibes - Easy Lover (DJ Falk Remix)
02. Ferreck Dawn & Redondo - Love Too Deep (Original Mix)
03. Phunk Investigation Feat. Chelle - Alive (Robbie Rivera Remix)
04. Peter Gelderblom & Randy Colle Got To Be Good (Original Mix)
05. Mark Knight - In & Out (Original Club Mix)
06. Don Diablo - Knight Time (Original Mix)
07. Kurd Maverick - Tubaclaposis (Original Mix)
08. Doc No - Heartstopper (Killer Mix)
09. Fedde Le Grand - You Got This (Original Mix)
10. Twoloud - I'm Alive (Original Mix)
11. Sodafreak - Now Or Never (O Sole Mio) (Club Mix)
12. Sini & James Durden Feat. Bbcr - Feel (Extended Mix)
13. Lunde Bros - Boomba (Original Mix)
14. Simon Fava - D-A-N-C-E (Original Mix)
15. Amberstar - Shedora (Original Mix)
16. Leony! - Ooo La La La (Mirbeys & Karim Remix)
17. Marra & Khetama Kesh - Sunshine (Armando Junior Mix)
18. Ganzfeld Effect - Going Deeper (Original Mix)
19. Dave Kurtis - La Trompeta (Mauro Mondello Remix)
20. 2Elements Feat. Laura - Sommernacht (Original Mix)