Schlicht und einfach "House 2015" - so nennt sich das Sampler aus dem Hause ZYX Music, der am 17. Oktober in den Handel kommt. Auf den zwei CDs der Compilation befinden sich 46 Titel. Mit dabei sind viele bekannte Tracks aus den Charts, aber auch viele unbekanntere Produktionen von Künstlern aus der zweiten Reihe. Welche Songs sich auf der "House 2015" befinden und warum der Titel leicht irreführend ist, erfahrt ihr im folgenden Artikel.
House 2015: die erste CD

Den Anfang der ersten CD machen die Jungs von den Basslovers United. Mit einem Featuring von D.A.D. feuern sie ihren Track "Never Let You Down" ab. Es folgen bekannte Songs wie "DJ Antoine - Light It Up", "Michael Mind Project - Ignite" oder "Menderes - Beam Me Up". Alle genannten haben schon einige Monate auf dem Buckel und sich nicht mehr ganz so taufrisch. Daher rührt auch die oben angesprochene Verwirrung in Bezug auf den Namen der Compilation "House 2015"... Wie dem auch sein, nicht unerwähnt bleiben sollten auch die vielen unbekannteren Titel auf dieser ersten CD. "Earl Thomas - Standing In The Rain", "Sal Do Sol - Another Chance" oder "Nicco & Chris Deelay - Remember" sind nur drei Beispiele hierfür.
House 2015: die zweite CD
Das Tracklisting der zweiten CD entspricht dem Niveau der ersten CD in etwa. Zu den bekannten, und gleichsam älteren Produktionen auf dieser Silberscheibe zählen unter anderem "Picco & DJs from Mars - Hardcore Vibes", "Cosmic Gate - Falling Back", "Mike Candys - Anubis" oder auch "Hardwell & Joey Dale - Arcadia". Trotzdem sind alle aufgeführten Tracks stark und bereichern die Tracklist. Den unbekannteren Acts und Künstlern wir auch hier eine Chance gegeben. So finden wir Produktionen von Künstlern wie Marsal Ventura, Alex de Guirior & Submissin DJ feat. Dee Dee, Audiomodelz, Bootmasters oder Merdan Taplak feat. Siam auf dieser CD.
House 2015: kaufen oder nicht kaufen?
Die hohe Anzahl an Tracks spricht für einen Kauf der "House 2015". Die aufgeführten Songs sind - zumindest die bekannteren - allesamt gut gewählt und stark. Die unbekannteren Produktionen sind und bleiben ein Spannungsmoment, das durchaus positiv zu bewerten ist. Alles sprechen auch einige Fakten gegen einen Kauf. Teilweise sind die Songs veraltet und teilweise überhört. Titel die im Frühjahr 2014 auf den Markt kamen, sind halt nicht 100%ig passend für einen Sampler, der die Jahreszahl "2015" im Namen trägt. Hinzu kommt der Preis von 20,99€. Hier gibt es sicherlich günstigere Alternativen, wie zum Beispiel eine "Kontor Top of the Clubs". Wer sich aber an diesen wenigen Kritikpunkten nicht stört, kann hier zugreifen.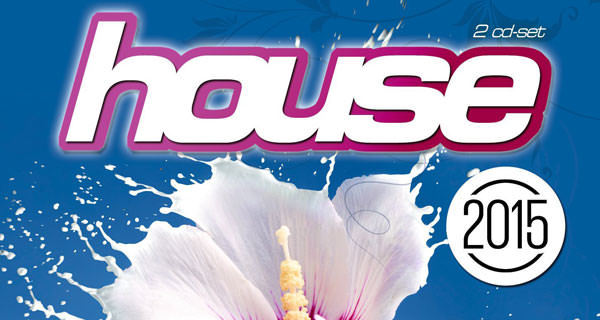 Name: House 2015
Erscheinungsdatum: 17.10.2014
Anzahl-CDs: 2 (46 Tracks)
Genre: House, Electro, Dance
Label: Zyx Music (ZYX)
Preis: 20,99€ (Hier günstig kaufen)
Ähnliche Sampler: Big City Beats Vol. 21 | DJ Networx Vol. 62
Tracklist: House 2015
CD2:
01. Basslovers United feat. D.A.D. - Never Let You Down
02. DJ Antoine - Light It Up
03. Pulsedriver feat. MC Hughie Babe - Rock The Shit
04. Shaun Baker - All I Ever
05. Rozalla - Can You Feel The Love feat. David Anthony
06. Michael Mind Project - Ignite
07. The Dirty Principle feat. Danza - Dirty On
08. Semitoo and Marc Korn - Holiday
09. Miami Rockers - Timeflow
10. Nicco & Chris Deelay - Remember
11. Steve Moralezz, Martini Monroe - Let The Sunshine
12. Menderes - Beam Me Up
13. Qubicon & Reunify feat. Yoshi Breen - Utopia
14. Maggie Reilly - Moonlight Shadow 2k13
15. Victoria Kern - Weekend
16. Lea Luna - Crazy Pills
17. Prezioso feat. Tom Franke - Tell Me Why
18. Experience Of Music feat. Outhere Brothers - Move It Mommy
19. Jack & Daniel - Sex It!
20. Earl Thomas - Standing In The Rain
21. AKA AKA & Thalstroem / Stereoexpress - When I'm With You
22. Chris Avedon feat. Lauter Leben - Es ist soweit
23. Sal Do Sol - Another Chance
CD1:
01. Crew 7 - Money For Nothing
02. Hardwell & Joey Dale - Arcadia
03. Dreiundzwanzig - Axel F
04. OZI - Jump
05. Mike Candys - Anubis
06. MD Electro & Shaun Bate - BAM!
07. Falko Niestolik & Dohr & Mangold - Noise
08. Wavecandy, Giancarlo - Champion
09. Wrexter - Cricka
10. Marsal Ventura, Alex de Guirior & Submissin DJ feat. Dee Dee - See The Light
11. Joey Dale & Ares Carter feat. Natalie Angiuli - Step Into Your Light
12. Willy DJs feat. Sweet Ross - It#s Gonna BE love
13. Audiomodelz - U Got 2 Let The Music
14. Sven & Olav feat. Sarah Stay - Every Breath We Take
15. Picco & DJs from Mars - Hardcore Vibes
16. Red5 - I Love You Stop 2k14
17. Bootmasters - Just Keep The Groove
18. Merdan Taplak feat. Siam - Troubles In My Head
19. Markus D'Ambrosi feat. Marga Gonzales - Lick It
20. Cosmic Gate - Falling Back
21. Topmodelz - Wonderful
22. Alex Price - All The Way
23. Lazzaro feat. Iveta Mukuchyan - Summer Rain