Essential Clubhouse - 2014/2015 [Mixed by Jan Leyk]
Am 09. Januar 2015 kommt die "Essential Clubhouse - 2014/2015 The Winter Collection" auf den Markt. Das Besondere an diesem Sampler: Jan Leyk hat die dritte CD des Sampler gemixt. Jan Leyk ist einer der Newcomer des Jahres 2014. Als DJ sorgt er in den Clubs für Furore, in den Social-Media Netzwerken polarisiert er. Eines ist aber sicher: in Sachen Musikgeschmack und Skills an den Decks ist er ein Vollprofi. Dementsprechend spannend ist auch die Tracklist der "Essential Clubhouse - 2014/2015". Welche 60 Songs in Detail auf diesem Sampler zu finden sind, und was sein Mix im Speziellen kann, erfahrt ihr hier.
Die erste CD
Pro CD haben sich 20 Tracks eingefunden. Die erste CD der "Essential Clubhouse - 2014/2015 The Winter Collection" startet mit "Addicted To You" von Avicii. Es folgen Hits wie "Prayer In C" von Lilly Wood & The Prick feat. Robin Schulz und "Martin Tungevaag - Wicked Wonderland". Anhand dieser drei Titel sieht man auch schon die Ausrichtung der "Essential Clubhouse" - Hits am Stück, aber leider schon den einen oder anderen Tag älter. Die meisten der hier kompilierten Tracks haben bereits Nachfolger am Start oder in den Charts platziert.
Die zweite CD
CD Nummer zwei nimmt uns musikalisch auf eine clubbige Reise. "Duke Dumont feat. Jax Jones - I Got U", "Route 94 feat. Jess Glynne - My Love" oder "Picco - I Can't Hear You" sind drei Titel dieser CD. Auch hier entpuppt sich das Problem der Aktualität. Allen voran wenn man bedenkt, dass es noch bis zum 09.01.2015 dauert ehe wir die Compilation kaufen können. Im Weiteren folgen Songs wie "Micha Moor & Avaro - Kwango", "Kraak & Smaak ft. Stee Downes - How We Gonna Stop The Time" oder "Jay Frog & Klc - Tzzzz".
Die dritte CD - mixed by Jan Leyk
Wer Jan Leyk schon einmal live erleben durfte, weiß, was für einen Song sein Mix auf der dritten CD beinhaltet. Progressive House und Bigroom EDM lassen grüßen. Jeder Track besitzt ein hohes Maß an Energie und Kraft. Seine Singles "Gladiators" und "Showdown" eingeschlossen, die wir selbstverständlich auch auf der Tracklist entdecken. Weitere Highlights dieser CD der "Essential Clubhouse - 2014/2015 The Winter Collection" sind "Kryder - Aphrodite", "Jewelz & Scott Sparks - Dope" oder auch "Dimitri Vegas & Like Mike vs W&W - Waves (Tomorrowland 2014 Anthem)" sowie "Deorro & J-Trick - Rambo" im Hardwell Edit. Eine sehr gute Songauswahl! Kaufempfehlung!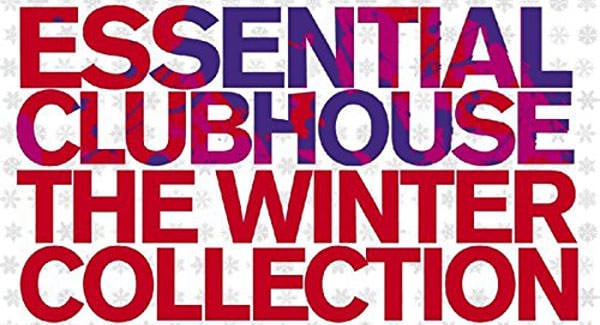 Name: Essential Clubhouse - 2014/2015 The Winter Collection
Erscheinungsdatum: 09.01.2015
Anzahl-CDs: 3 (60 Tracks)
Genre: House, Electro, Prgressive House, Deep-House
Label: I Love This Sound (Edel)
Preis: 21,99€ (Hier günstig kaufen )
Ähnliche Sampler: Energy Mastermix 11
Tracklist: Essential Clubhouse-2014/2015 Winter Collection
CD1:
01. Avicii - Addicted To You (Radio Edit)
02. Lilly Wood & The Prick feat. Robin Schulz - Prayer In C (Robin Schulz Radio Edit)
03. Oliver Heldens x Becky Hill - Gecko (Overdrive) (Radio Edit)
04. Martin Tungevaag - Wicked Wonderland
05. Dimitri Vegas, Moguai & Like Mike feat. Julian Perretta - Body Talk (Mammoth) (Radio Edit)
06. Scooter & Vassy - Today (Radio Edit)
07. John Martin - Love Louder (Style Of Eye Remix)
08. Otto Knows - Parachute (Bottai Remix)
09. Henrik B - In Your Eyes (Radio Edit)
10. Dubvision & Feenixpawl - Destination (Radio Edit)
11. Deniz Koyu - To The Sun (Radio Edit)
12. New_Id - Aerogames (Radio Edit)
13. Laidback Luke & Marc Benjamin - We're Forever (Radio Edit)
14. Coco Fay - You & Me (Original Mix)
15. Niels van Gogh feat. Nitro - Basskiller (Radio Edit)
16. G&G feat. Brick Brixton - Find the Night (Radio Edit)
17. Hook n Sling feat. Karin Park - Tokyo By Night (Axwell Remix Radio Edit)
18. Jean Elan feat. Steve Edwards - Everlasting Love (Radio Mix)
19. Simon De Jano & Bottai - Delorean (Radio Edit)
20. Kai Tracid & Trash Gordon - Be The Change (Radio Edit)
CD2:
01. Duke Dumont feat. Jax Jones - I Got U (Radio Edit)
02. Route 94 feat. Jess Glynne - My Love
03. Laserkraft 3d - Blacklight District (Radio Cut)
04. Bob Sinclar - Back Again (Original Radio Edit)
05. Heyhey - Taking Me Home (Radio Mix)
06. Jay Frog & Klc - Tzzzz (Bounce Radio Edit)
07. Criminal Vibes - Push The Feeling On (Club Mix Edit)
08. Chocolate Puma feat. Kris Kiss - Step Back (Radio Edit)
09. Kid Massive & East Freaks - Ready To Rock (Radio Edit)
10. Dave Kurtis - Fok Off (Club Edit)
11. Picco - I Can't Hear You (Original Radio Edit)
12. 2elements - Cause You! (Edm Edit)
13. Shaan - Mumbai (Radio Edit)
14. Matrix - Party Every Night (Blactro Remix)
15. Micha Moor & Avaro - Kwango (Radio Edit)
16. Patric La Funk - Salinas (Matty Menck & Basti M Rework Edit)
17. Fedde le Grand & Funkerman Feat. Shermanology - 3 Minutes to Explain (Funkerman Fame Radio Edit)
18. Eric Smax & Fishi - Love, Peace & Happiness (Radio Edit)
19. Jupiter Project & Jetski Safari feat. Helen Corry - With You
20. Kraak & Smaak ft. Stee Downes - How We Gonna Stop The Time (Radio Edit)
CD3: mixed by Jan Leyk
01. Kryder - Aphrodite (Original Mix)
02. Hard Rock Sofa - Arms Around Me (Chocolate Puma Remix)
03. Dimitri Vegas & Like Mike vs. Tujamo & Felguk - Nova (Original Edit)
04. Jewelz & Scott Sparks - Dope (Original Mix)
05. Patric la Funk & DBN - Quick Quack (Festival Mix)
06. Fedde Le Grand - Twisted (Extended Mix)
07. John Christian - Next Level (Nicky Romero Edit)
08. Hardwell & Joey Dale feat. Luciana - Arcadia (Original Mix)
09. Tommy Trash - Hex (Original Mix)
10. Jan Leyk feat. Madizin - Gladiators (Cuebrick Remix)
11. Dimitri Vegas & Like Mike vs W&W - Waves (Tomorrowland 2014 Anthem) (Original Mix)
12. New World Sound - How To Twerk (Original Mix)
13. Lucky Date - Just Move (Original Mix)
14. Deorro & J-Trick - Rambo (Hardwell Edit)
15. Juicy M vs MickMag & JustBob - Blowback (Original Mix)
16. Armin Van Buuren - Ping Pong (Hardwell Remix)
17. Jan Leyk - Showdown (Oriignal Mix)
18. Dim Chris - Gallardo (Original Mix)
19. Tom Appettte - Razor (Original Mix)
20. DBN - Equator (Original Mix)