Comeback!
The Black Eyed Peas - Yesterday » [Musikvideo]
Eine der erfolgreichsten Bands der letzten Jahre ist zurück und startet ein kleines Comeblack. The Black Eyed Peas veröffentlichen als erste Single-Auskopplung ihres kommenden Albums "Origins" - es ist das siebte Studioalbum der Black Eyed Peas - die Single "Yesterday". Gleichzeitig ist es die Party zum 20-jährigen Bestehen der Band um will.i.am, apl.de.ap, Taboo und Sängerin Fergie. Letztere wirkt übrigens bei der "Yesterday" nicht mit. Wie dem auch sei..."The Black Eyed Peas - Yesterday" überzeugt trotzdem. Warum das so ist, wollen wir im Folgenden kurz betrachten.
The Black Eyed Peas
Die Biografie der Black Eyed Peas ist lang. Sehr lang. Beschränken wir uns an dieser Stelle daher auf einige wichtige Eckpunkte. 1995 kam es zur eigentlichen Gründung der Band. 1997 konnte ein Major-Vertrag bei Interscope unterschrieben werden. Der große Durchbruch kam allerdings erst 2003, als Sängerin Stacy "Fergie" Ferguson zur Band stieß. Es folgten große Hits wie "Where Is The Love?", "Shut Up", "Hey Mama", "My Humps", "Boom Boom Pow", "I Gotta Feeling", "Meet Me Halfway", "The Time (Dirty Bit)" und viele weitere. Insgesamt kommen die Black Eyed Peas rund um will.i.am auf 4 Nummer-eins-Songs und 12 Top 10-Singles alleine in Deutschland. Drei Mal konnte der World Music Award gewonnen werden. Sechs Grammys ergatterten die Black Eyed Peas zwischen 2005 und 2010. 2011 wurde es nach "Don't Stop The Party" etwas ruhiger. Die Bandmitglieder arbeiteten stark und teilweise auch sehr erfolgreich an ihren Solo-Projekten. Nun kommt es im Jahr 2015 zu einem kleinen Comeback der Black Eyed Peas. Das Album "Origins" ist bereits angekündigt.
Yesterday
Der Track ist eine Reminiszenz an den guten alten klassischen Hip Hop. Sie würdigen ihn im Text, aber auch auf musikalischen Wege. Diverse Samples finden sich in der "Yesterday" wieder, die man auf großen Rap-Hits der letzten 30 Jahre kennt. Der neue Song der The Black Eyed Peas ist schon fast eine Reise durch die Musikgeschichte. Sehr geil gemacht, aber auch kontrovers diskutierbar! "How low can you go" lässt grüßen. Ebenso wie De La Soul, A Tribe Called Quest, KRS One, Pete Rock & CL Smooth oder Public Enemy. Auch die Beats sind starke Anlehnungen an alte Hip-Hop Hits wie "Sound Of Da Police" oder "Shimmy Shimmy Ya". Mehr wollen wir an dieser Stelle gar nicht verraten. Checkt den Song bzw. das Video zur Single am besten selbst aus. Viel Spaß mit der neuen Single "Yesterday" von The Black Eyed Peas.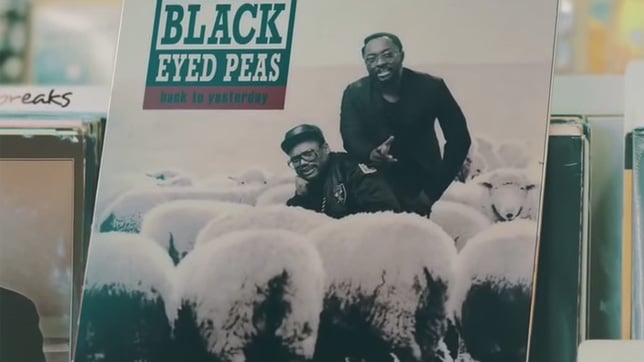 Fazit: Die "The Black Eyed Peas - Yesterday" ist auf der einen Seite eine großartige Comeback-Single, auf der anderen Seite eine gut gemachte Ode an die großen Hip-Hop Hits der Musikgeschichte. Viele bekannte Songs und Künstler werden hier auf elegante Art und Weise gewürdigt. Wird vielleicht nicht jedem Gefallen, aber man spürt die Leidenschaft, die hier drin steckt. Ganz nebenbei ist die "Yesterday" ein Ohrwurm und Anwärter auf die obersten Chart-Positionen.