Planet Madness Vol. 1 » [Tracklist + Minimix]
Eine neue Sampler-Reihe geht an den Start! Die erste Compilation von Planet Madness erscheint am morgigen Freitag den 31.07.2015. Die CD wurde von Mental Madness in Kooperation mit Kontor New Media und Planet Punk Music produziert. Die Tracklist ist mit reichlich Neuheiten von Newcomern der EDM-Szene gefüllt und bringt einige potentiale Anwärter auf die Dance Charts mit. Der Preis von 6,99€ für 28, bei iTunes sogar 37, Tracks klingt der Sampler schon einmal preiswert. Kann jedoch die Qualität ebenfalls überzeugen? Dies, einen Überblick über die Tracklist und die Minimixe beider CDs, stellen wir euch im folgenden Artikel vor.
Tracklist: Planet Madness Vol. 1
CD1:
01. 8Handz & Martin Sola - When Time Passes By (Radio Mix)
02. Norda - Dance For Me (Extended Mix)
03. Abel Ramos - Stop (MDV REMIX)
04. Modana - Don't Look at me (Extended Mix)
05. Andrew Spencer feat. Latoya - You Keep Me Hangin' On (Abel Romez Remix)
06. Stone and Van Linden feat. Bass Bumpers - Move to the Rhythm (Original Single)
07. KaZoO - Limbo Rock (Crystal Rock Remix Edit)
08. BRYCE - Frontline (The 4CE Remix Edit)
09. Thomas You feat. MC Trini - Will You Be There (Thomas You Radio Edit)
10. Guena LG & Amir Afargan feat. Sophie Ellis-Bextor - Back 2 Paradise (Main Version)
11. Ste Ingham - Rock This Club (Radio Edit)
12. Klaas - The Gallery (We Are One) [Radio Edit]
CD2:
01. Rico Bass feat. Bastian Smilla and Hayley LMJ - Forever 1 (La Di Da) [Radio Edit]
02. Solid&Sound vs. NICCO & Gemeni - Summertime (Farewell)
03. Mirami - Amore Eh Oh! (English Radio Version)
04. Alex M. - Work It (Club Mix)
05. Mazza - Young and Wild (Klaas Edit)
06. Brooklyn Bounce & Steve Modana - The Real Bass on My Mind (Short Mix)
07. Stard Ova feat. Dante Thomas & Joe Blind - Galaxy Riders (Davis Redfield Remix Edit)
08. Lovely Revolution - Follow Me (Radio Edit)
09. Lolita Jolie - Bonjour Madame (Rob & Chris Remix Edit)
10. Discotek & Side-B feat. Fader Lima & Sosh B - Solar Dancing (Chris Diver Remix Edit)
11. Aquagen & Freddy Fader - Back Again (Raindropz! Remix Edit)
12. RAY KNOX - Calling Out (Rob Mayth Remix Edit)
13. DJ Roxx - Move Your Body (DJ THT Remix)
14. Nick Skitz - Boom Boom Boom (Section 1 Remix)
15. Rocco & Cc.K - V (Scoon & Delore Bootleg MIx)
16. Danny Fervent Feat. Joy - Fly To Heaven (A-Spark Remix)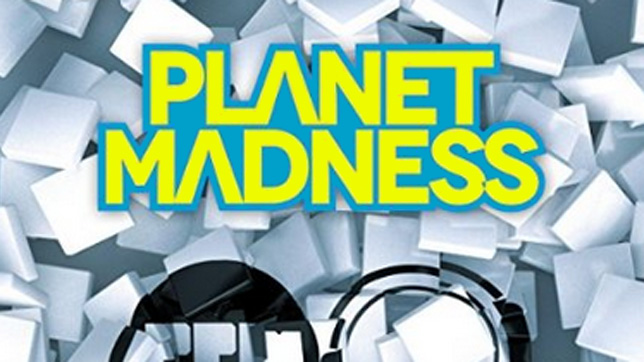 Die erste CD – Deep House kombiniert mit Elektro
Auf der ersten CD befinden sich sehr viele unbekannte Tracks von jungen DJs die viel Potential besitzen. Ein paar DJs wie Abel Ramos, Andrew Spencer, Modana, Bryce und besonders Klaas sind schon ein Wenig größere Begriffe in der EDM-Szene und vielen besonders in näherer Vergangenheit mit hochwertigen Tracks auf. Die einzigen Tracks die vielleicht bekannt sein könnten sind "Don't Look At Me" von Modana und "The Gallery" von Klaas, die den Sprung in die Dance Charts bereits schafften. Potential dazu haben außerdem die Tracks "Stop" von Abel Ramos, "Frontline" von Bryce und "You Keep Me Hangin' Out" von Andrew Spencer und Latoya. Des Weiteren ist die Tracklist gefüllt mit Songs von 8Handz & Martin Sola, Stone and Van Linden feat. Bass Bumpers, einem Remix von Crystal Rock und vielen weiteren. Eine noch sehr unbekannte CD die jedoch mit potentialen Anwärtern für die Dance Charts gefüllt ist.
Die zweite CD – zwischen Bigroom, Hands Up & Trance
Die zweite CD ist ebenfalls mit einer Reihe an unbekannten Artists besetzt. Zu den wohl bekanntesten zählen Nicco, Steve Modana, Mazza, Ray Knox und Rocco, die ebenfalls in der Vergangenheit auf sich aufmerksam machten. Besonders auffällig ist, dass absolut jeder Song dieser Tracklist neu aufgenommen oder gemixt wurde, denn keiner der Tracks ist in der Original Version. Unter anderem mit Remixen von Davis Redfield zu Dante Thomas Song "Galaxy Riders", einem Rob Mayth Remix zu "Calling Out" von Ray Knox und einer Edition von Klaas zu Maazas Single "Wild & Free". Anwärter auf die Dance Charts sind besonders "Work It" von Alex M., "The Real Bass On My Mind" von Brooklyn Bounce & Steve Modana und "V" von Rocco & Cc.K. Diese Tracklist ist mit reichlich Neuheiten und gelungenen Editions/Remixen/Versionen gefüllt.
Kaufen oder nicht kaufen?
Wer auf der Suche nach neuen Tracks aus der EDM-Szene ist, sollte definitiv auf die Vol.1 der Planet Madness zugreifen. Trotz der Unbekanntheit der Songs kann die Mehrheit der Tracks auf voller Länge überzeugen. Ob Bigroom, Deep, Elektro oder Hands Up, auf den CDs ist nahezu alles vertreten. Besonders der Preis für eine solch gelungene CD ist überragend. Ein gelungener Einstand der Planet Madness Reihe! Bleibt nur zu hoffen, dass sich dies nicht in Zukunft ändern wird. Klare Kaufempfehlung!