RAVE NATION (19.09.2015 - Oberhausen)
Am kommenden Samstag, den 19. September 2015, findet in der Turbinenhalle Oberhausen die "RAVE NATION" statt. Aus musikalischer Sicht dreht sich in dieser Nacht alles um die 90er bis hin zur Jahrtausendwende. Das heißt: Rave, Oldschool und Classic Trance Tracks stehen im Mittelpunkt. Das wird auch beim DJ Line-Up deutlich. Acts wie Kai Tracid, DJ Quicksilver, Sunbeam, Mark 'Oh oder DJ Red 5 werden auf den zwei Areas für Stimmung sorgen. The Very Best in Classics from the 90s to Millennium - wir garantieren euch: das wird episch. Für alle Rave-Fans und alle Techno-Jünger der Ü30 Generation ein Pflichttermin!
RAVE NATION
Früher war alles besser - vor allem die Musik. So denken viele und vielleicht ist das auch das Erfolgsrezept für die vielen 90er,- und Revival-Parties, die zur Zeit veranstaltet werden. Die RAVE NATION schlägt in diese Kerbe und wird das Beste aus den wilden 90er Jahren bieten. Konkret mit der Ausrichtung an der elektronischen Musik seiner Zeit. Wem Songs wie "Trance & Acid", "Life Is Too Short", "Outside World", "I Have A Dream" oder "Da Beat Goes" Befriffe sind, der ist hier richtig. Große Rave-Hits aus den 90er, von Acts bzw. DJs, die ihr allesamt am 19.09.2015 in Oberhausen live erleben könnt. Das Motto: Back To The Roots!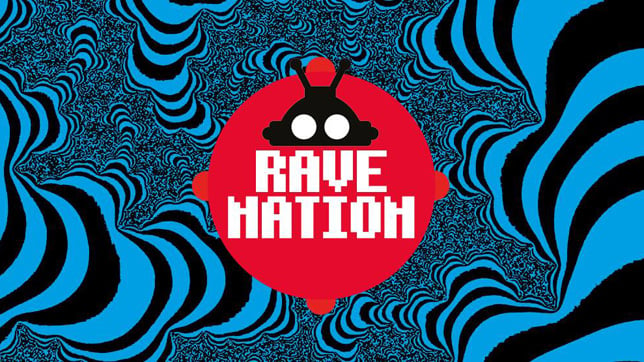 DJ Line-Up RAVE NATION 2015
AREA 1
20:00-22:00 Timon van Golth
22:00-23:00 Neo Cortex
23:00-00:00 DJsWork
00:00-01:00 Aquagen
01:00-02:00 DJ Quicksilver
02:00-03:00 Kai Tracid
03:00-04:00 CJ Stone
04:00-05:00 Megara vs. DJ Lee
05:00-06:00 Derb
06:00-07:00 Timon van Golth

AREA 2
20:00-22:00 Sven
22:00-23:00 DJ Red 5
23:00-00:00 Jam (Jam&Spoon)
00:00-00:45 Sunbeam
00:45-01:45 Mark 'Oh
01:45-02:45 Talla 2XLC
02:45-03:45 Ravers Nature
03:45-04:45 Hardsequencer
04:45-05:45 Dune
05:45-07:00 Jens Mahlstedt
ALLGEMEIN
RAVE-NATION
Wann? Samstag, den 19. September 2015
Wo? Turbinenhalle, Im Lipperfeld 23, 46047 Oberhausen
Beginn? 20:00 Uhr
Ende? 06:00 Uhr
Mindestalter? 18 Jahre
LINE UP
Dune* Kai Tracid * Mark Oh* DJ Quicksilver * Jam (Jam & Spoon) * Djs @ Work * Ravers Nature * Derb * Talla 2 XLC * CJ Stone * Jens Mahlstedt * Neo Cortex * Hardsequencer * Aquagen * Sunbeam * Megara vs. Dj Lee * Red 5 * Timon van Golth * Sven
TICKET-VORVERKAUF
E-Ticket: 19,90 € *
VIP-Ticket: 69,90 € *
*zzgl. Systemgebühren
Shuttlebustour aus D: 59,00 Euro inkl. Hin- und Rückfahrt zzgl. Ticket
Shuttlebustour aus CH: 70,00 Euro inkl. Hin- und Rückfahrt zzgl.
Tickets auf www.Rave-Nation.de
oder an über 1500 CTS/Eventim Vorverkaufstellen
VIP-ANGEBOT
kostenlose Softdrinks die ganze Nacht
kostenloses Bier die ganze Nacht
frische Speisen (warm und kalt) in der VIP-Loge
zwei exklusive VIP-Theken
höher gelegene VIP-Loge
perfekter Blick auf beide Bühnen
separater VIP-Eingang neben dem Haupteingang
kostenlose, zusätzliche VIP-Garderobe
exklusive Eventbändchen aus gewebtem Stoff gratis