5000 Platten auf dem Weg ins Archiv
Frankie Knuckles: Plattensammlung wird archiviert
Im März vergangenen Jahres verstarb der Mann, der vielen nur als "The Godfather of House" bekannt war. Richtig, die Rede ist von Frankie Knuckles. Nun, etwa eineinhalb Jahre nach seinem Ableben, wird seine gesamte Plattensammlung archiviert und einer öffentlichen Sammlung zugeführt.
Frankie Knuckles
Frankie Knuckles darf zurecht als der "Pate des House" gelten. Begonnen mit Residencies in kleinen Clubs der New Yorker Bronx in den 70ern arbeitete sich der US-Amerikaner immer weiter hoch, wobei er dank seiner innovativen Mixtechniken als einer der Ersten Crossovers der damals clubrelevanten Disco- und R'n'B-Tracks wagte und so als einer der Pioniere des House in die Musikgeschichte einging. Mehrere Alben entstanden. Auch machte er sich einen Namen als Remixer für Künstler wie Michael Jackson oder Diana Ross, wofür er 1998 auch mit dem Grammy-Award ausgezeichnet wurde. Vergangenes Jahr verstarb Frankie Knuckles an einer Diabetes-Erkrankung , woraufhin die "Frankie Knuckles Foundation" entstand, die seinen umfangreichen Nachlass verwalten sollte.
Plattensammlung wird nun ausgestellt
Seit seinem Tod wurde ein chicagoer Plattenladenbesitzer damit beauftragt, seinen umfangreichen Nachlass an Vinylschallplatten zu sichten und zu katalogisieren – ja, ganz oldschool, ihr lieben Laptop-DJs, damals gab es noch keine gecrackten VirtualDJ-Programme. Insgesamt lagerte Knuckles über 5.000 Platten, die etwa zehn verschiedenen Genres zuordenbar sind. Sein System farbiger Aufkleber, die über die Platten verstreut sind, konnte bislang noch nicht entschlüsselt werden. Bis zum 3. Oktober werden sie in das Stony Island Trust & Savings Bank Building in New York verbracht, wo die Sammlung ab diesem Termin öffentlich einsehbar sein wird. Die Idee der Archivierung stammt übrigens von Knuckles selbst, der sich bereits Jahre vor seinem Ableben darüber informierte, wo man seine Sammlung nach seinem Tod ausstellen könne. Es wird nicht die einzige von der Frankie Knuckles Foundation ausgerichtete Veranstaltung sein, die dem Godfather of House gewidmet ist.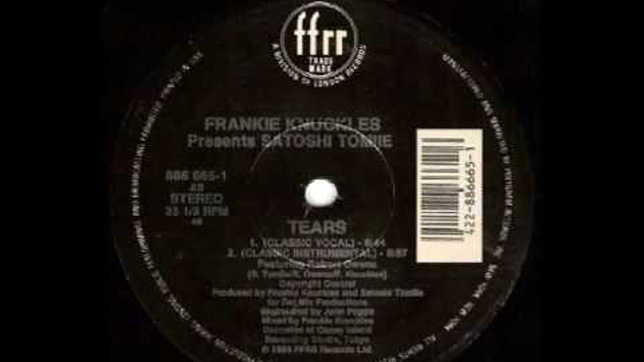 Quelle: chicagoreader.com