Musikvideo » Justin Timberlake - Can't Stop The Feeling!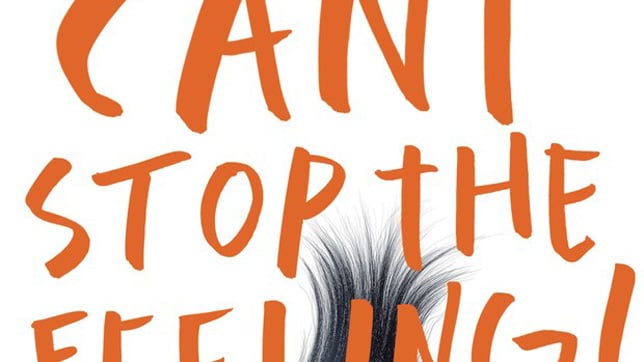 Am 4. November 2016 wird der DreamWorks Animation Film "Trolls" in den internationalen Kinos anlaufen. Eine ganze Weile ist das ja noch hin, doch schon jetzt erschien der erste, von drei, offizielle Soundtracks, die am 23. September erscheinen werden, und der wurde von Weltstar Justin Timberlake geschrieben und gesungen. Warum die Nummer schon so früh erscheint, ist leicht zu erklären. Der 35-Jährige möchte allem Anschein nach mit seiner neuen Single einen Sommerhit landen und die Chancen dazu stehen sehr gut. Am 6. Mai erschien die "Can't Stop The Feeling!" auf RCA Records und gleich wurde ein offizielles Video zu der Single geliefert. Am Samstag wird Timberlake bei dem bekannten Eurovision Song Contest seine neue Single vorstellen. Wir haben für euch vorher bereits einmal reingehört.
Can't Stop The Feeling
Das offizielle Video zeigt Justin Timberlake mit einigen sehr prominenten Leuten im Tonstudio. Der amerikanische Star stellt seinen Kollegen die neue Single vor und diese sind begeistert und fangen an mitzusingen und mitzutanzen. In diesem Video könnt ihr Stars wie James Corden, Anna Kendrick, Icona Pop, Kunal Nayyar zu sehen, die sichtlich Spaß haben. Cooles Musikvideos, was genauso wie der Song gute Laune verbreitet.
Die Single wird durch die Vocals von dem Sänger und einem Justin-Timberlake-typischen Sound eingeleitet. Das Instrumental besteht aus modernem Dance-Pop-Sound und dem Klatschen, das man von "Mirrors" und "Love Never Felt So Good" gewohnt ist. Die Vocals klingen extrem gut und lassen in Kombination mit den Drum-Sounds, die dazu stoßen, sommerliches Feeling entstehen. Besonders in der Überleitung zum Refrain, die deutlich weniger temporeich ist, wird noch einmal die gesangliche Leistung von Justin Timberlake deutlich. Es ist doch immer wieder unglaublich, wie hoch der Sänger kommt. Der Refrain ist bei dem ersten Mal hören eher enttäuschend, doch nach mehrmaligem Hören findet man Gefallen am Refrain. Er bringt angemessenes Tempo und dazu den gute Laune Faktor mit. Auch die folgenden Vocalparts und der zweite Refrain, klingen sehr gut.
Fazit: Die "Can't Stop The Feeling!" ist wirklich ausgezeichnet geworden und wird sogar die Justin-Timberlake-Kritiker mitreißen. Das Instrumental klingt sehr sommerlich und modern. In Kombination mit den markanten Vocals entsteht das nötige Sommer-Feeling. Der Refrain ist ein absoluter Ohrwurm und man kann sich schon auf die Performance beim ESC freuen. Die neue Justin Timberlake hat realistische Chancen auf den Sommerhit 2016!