Musikvideo » Kamaura - Can You Feel It
Einige mögen Kamaura noch von ihren Song "I Should Have Knew" (Armada / Kontor) kennen. Am 15. Juli erschien die neuste Single namens "Can You Feel It" samt offiziellem Musikvideo. Bei dem Track handelt es sich um ein Remake des gleichnamigen The Jacksons Klassikers aus dem Jahr 1980. Mit Remixen von Calmani & Grey, Johan K und Dino Playa geht die coole House-Version der "Can You Feel It" nun an den Start. Wer auf der Suche nach einer sommerlichen Nummer ganz im Stile einer Sigala-Produktion ist, wird hier seine Freude haben.
Can You Feel It
Dass die Jacksons hinter der Komposition stehen macht den Titel per se schon mal zu einem Hit-Anwärter. Im Original Mix versprüht die "Can You Feel It" jede Menge Charme und gute Laune. Das lockere, sommerliche Piano in den Strophen-Party rockt einfach. Aber auch der Mainpart hat es mit seinem Beat in sich und lädt zum Tanzen ein. Der Calmani & Grey Remix geht eine Spur tiefer und bietet clubatmosphäre und feinste Afterhour-Stimmung mit epischen Festival-Charakter.
Fetter Future House gibt es im Remix von Johan K. Der technisch anspruchsvolle Mix eignet sich perfekt für die Peaktime. Sollte man nicht verpassen. Deep meets Tropical - so lautet das Motto des Dinoi Plays Remixes und rundet somit das Bundle perfekt ab.
Erwähnenswert ist in jedem Fall auch das offizielle Musikvideo zur Kamaura-Single. Es fängt die Stimmung des Tracks wunderbar ein und transportiert in sehenswerten Bildern die selbe Stimmung, wie die Musik zur "Can You Feel It". So geht Sommer 2016!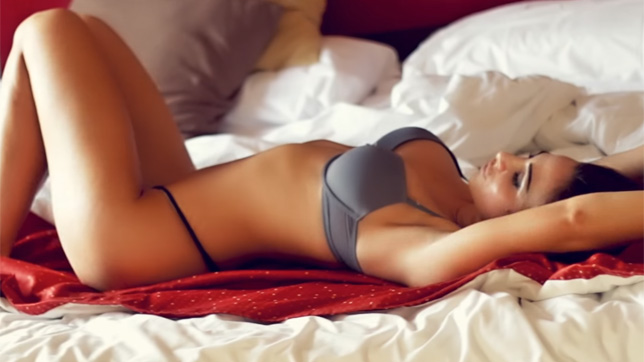 Fazit: Für den einen oder anderen könnte sich die "Kamaura - Can You Feel It" durchaus als Kandidat für den Sommerhit 2016 eignen. Und das zu Recht. Das The Jackson Cover kann einiges und versprüht Gute-Laune bis zum Anschlag. Auch das Musikvideo zur Single sollte man unbedingt gesehen haben. Wer da nicht Lust auf Urlaub bekommt, sollte Hip-Hop hören.