Erste Single der Mafia Clowns
Mafia Clowns feat. Sean Kingston - I Wanna Luv Ya » [Musikvideo]
Am 10.Juli 2015 erschien via 030 die erste Single der neu gegründeten Gruppe Mafia Clowns. Hierzu suchten sich die Mafia Clowns niemand geringen als Sean Kingston, welcher unter Anderem für den Mega-Hit "Beautiful Girls" verantwortlich ist. Ein offizielles Video wurde vom YouTube Kanal des Labels 030, 15 Tage nach Release Date, hochgeladen. Die Single schaffte es beispielsweise in die 75.Ausgabe der beliebten Sampler-Reihe "The Dome". Ob der Song das Potential zu einem Spätsommer-Hit besitzt und welche Rolle Sean Kingston dabei spielt, erfahrt ihr in folgendem Artikel.
Mafia Clowns
Die Mafia Clowns sind nahezu keinem EDM-Fan ein Begriff, denn die Gruppe wurde erst vor einigen Monaten gegründet. Die Mafia Clowns bestehen aus drei halbwegs bekannten Produzenten. Der erste Teil des Trios war unter dem Pseudonym Zeus aktiv und stammt aus Österreich. Der zweite Mann der Gruppe ist der Sänger The Harlekin, der unbekannteste Interpret des Trios. Der letzte und mit Abstand populärste Künstler der Band, war als DJ Sammy aktiv. Einigen wird der zurzeit 45-jährige Spanier noch aufgrund von Songs wie "Heaven" welcher im Jahr 2001 die Spitze der britischen Charts eroberte, "The Boys Of Summer" aus dem Jahr 2002 und der letzten Single "Shut Up and Kiss Me" die 2013 zu einem der EDM-Summer-Hits wurde. "I Wanna Luv Ya" ist die erste Single des Trios.
Sean Kingston
Der zweite Interpret von "I Wanna Luv Ya" ist der wohl bekanntere Künstler dieser Kooperation. Hinter dem Künstlernamen Sean Kingston steckt der 25-jährige Reggae, Rapp und Pop Sänger Kisean Anderson. Seiner Debütsingle gab er im Alter von 17 Jahren im Jahr 2007. Seither erschienen drei Single-Alben des US-Amerikaners. Sein erstes Album 2007 trug den Namen "Sean Kingston" und rückte bis Rang 6 vor. Sein Folge-Album "Tomorrow" stieg bis zum harmlosen Platz 37 in den USA und sein aktuellste Album "Back 2 Life" verpasste sogar eine Platzierung. Sein wohl erfolgreichster Song "Beautiful Girls" rückte in Großbritannien und in den USA bis auf Rang 1 vor. Den Song "I Wanna Luv Ya" ergänzt Kingston mit seinen Reggea-Vocals.
I Wanna Luv Ya
Das offizielle Video erschien wie schon erwähnt auf dem YouTube Kanal von 030. Im Video sind Sean Kingston und die Mafia Clowns zusehen. Es findet an einem Strand statt und einige Tänzer und Tänzerinnen sind ebenfalls zusehen. Die Mafia Clowns, mit ungewöhnlicher Kleidung, werden zu Ende des Videos von der Polizei abgeführt. Ein sehenswertes Video!
Neben der Video Edition existiert ein Deep House Mix, ein Sammy Naja & Mafia Clowns Tropicals Mix, ein Extended House Mix und eine Instrumental Version. Die originale Version des Tracks wird durch die Vocals von Sean Kingston eingeleitet. Die sommerlichen Vocals von Kingston verbreiten gute Laune und sind wie von Sean gewohnt durchaus gelungen. Auf die Vocals des US-Amerikaners folgt ein kleiner tropisch klingender Sound der einen Vorgeschmack auf den Break gibt. Nach dem Rufen des afrikanischen Worts Waddagwan beginnt der Drop. Dieser temporeiche Drop ist perfekt zum Tanzen und Verbreiten von guter Laune.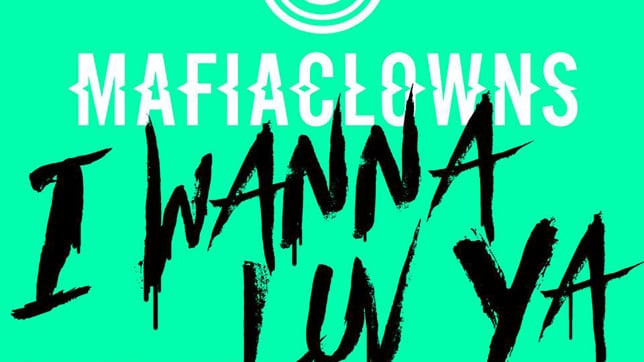 Fazit: Der tropische Sound des Songs verbreitet Sommer Feeling und rundet den Sommer 2015 ab. Die Vocals von Kingston lassen einen Ohrwurm entstehen und harmonieren perfekt mit dem gute Laune Beat. Eingestiegen auf den 59.Rang der deutschen Single-Charts wird die Single weiter vorrücken. Daumen hoch!