Neu in der DJ-Promo: Jerome Walker - Don't Look Back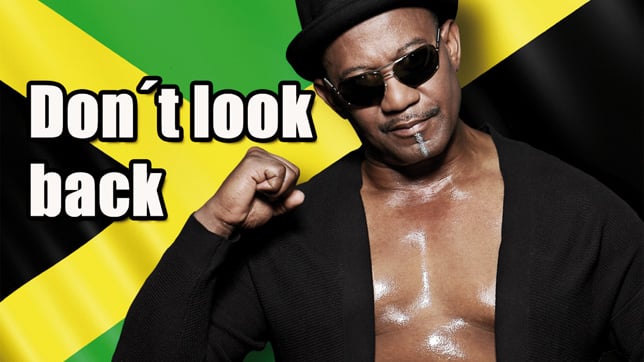 Jerome Walker, Lead Vocals, songwriter and producer, born in Jamaica, but grew up in London England and is now living in Germany. In the '90s Jerome Walker released his first hit single (I'don't like Reggae), with the boy group French Connection, witch was also recorded with ,Rick Lee at that time. The single was number one in many european Countries and three weeks number one in the German dance Charts.
After the success of his last single (Change your mind), witch he produced and performed himself, Jerome Walker is now back with a cover version of the hit single "Don't Look Back" from the '70s with a pop-reggae-dance mix.This new project is recorded and remixed by the Belgian top DJ Rick Lee. Over the last few years they have worked on different projects together, in cooperation with Peter Schnell. Jerome Walker is also perform live on stage with his R&B and funk band. (The Voice Band ).
Wie immer für alle DJ-Pool Mitglieder im Download-Bereich kostenlos runterladbar. Noch kein DJ-Pool Mitglied? Dann schnell bei uns bewerben.