Heißer Anwärter auf Platz 1 der Single-Charts
Musikvideo » Imany - Don't Be So Shy (Filatov & Karas Remix)
So langsam neigen wir uns dem Ende der diesjährigen Europameisterschaft in Frankreich zu, doch zum EM-Finale steht nicht die offizielle EM-Hymne "This One's For You" auf Platz 1 der deutschen Single-Charts, sondern "This Girl" von Kungs. Wie lange sich "This Girl" noch auf Platz 1 halten wird, ist fraglich, denn die Konkurrenz steigt. Eine potentielle Nummer eins wäre "Don't Be So Shy" von der Sängerin Imany im Remix des Duos Filatov & Karas. Die Suche um den Sommerhit 2016 läuft auf Hochtouren und da kommt die "Don't Be So Shy" gerade richtig. In den Verkaufscharts steht die Single schon auf Platz 1, doch wird das nun auch in den Single-Charts folgen? Ihr findet den Song übrigens auch auf der Bravo Hits 94.
Don't Be So Shy – Wird das der Sommerhit 2016?
Wenn man den Titel liest, fragt man sich erst einmal: Wer? Denn weder die Sängerin Imany noch das Duo Filatov & Karas sind bekannt. Imany ist eine 37-jährige Soulsängerin aus Frankreich. Das Duo Filatov & Karas kommt aus Russland und steht noch am Anfang seiner Karriere. Der originale Song "Don't Be So Shy" ist kaum bekannt und im Internet findet man fast nur den Filatov & Karas Remix. Das offizielle Video ist schon letzten Sommer erschienen und somit ist dieser Remix schon älter. Erst seit ein paar Monaten hat der Hype zum Remix begonnen. Schon jetzt zählt es 122 Millionen Klicks auf YouTube.
Dieser Remix ist eigentlich ein relativ typischer Radiosong. Die Sängerin Imany leistet solide Arbeit und liefert gelungene Vocals. Die Stimme der Französin ist sehr angenehm und klingt gut auf den Sound, den Filatov & Karas in den Song gebaut haben. Das Instrumental ist nicht besonders einzigartig, aber klingt sehr sommerlich. Wieder eine Mischung aus Pop und Dance, die bei den Mainstream-Hörern hervorragend ankommt. Also das nötige Sommerpotential für einen Sommerhit ist bei der "Don't Be So Shy" gegeben.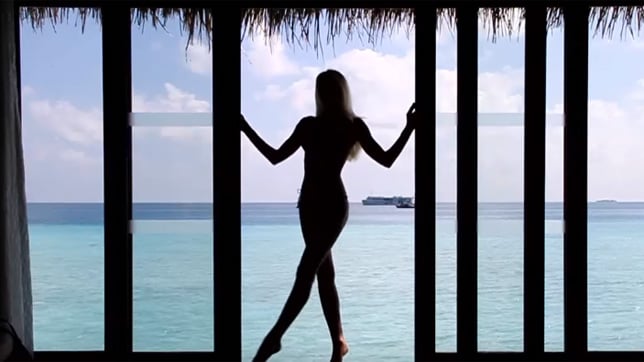 Fazit: Wir denken, der Remix von Filatov & Karas zur "Imany – Don't Be So Shy" wird in den kommenden Wochen auf Platz 1 gehen. Dieser Sound macht einfach gute Laune und man bekommt von den Vocals schnell einen Ohrwurm, somit ist der Song perfekt für das Radio. Dieser Remix wird in den Sommermonaten im Radio rauf und runter laufen. Das wird DER Sommerhit 2016!