Musikvideo » Phats & Small - Turn Around (Hey What's Wrong With You)
Woran erkennt man einen zeitlosen Song? Zum Beispiel daran: 1999 wird der Titel veröffentlicht und ein europaweiter Hit. 17 Jahre später wird der Song abermals veröffentlicht. Man hat nur minimale Veränderungen am Sound vorgenommen. Mehr brauchte es nicht, um die "Turn Around (Hey What's Wrong With You)" von Phats & Small ins Jahr 2017 zu transportieren. Neben dem aufgefrischten Original Mix, den Ihr auch am Ende dieses Artikels im offiziellen Musikvideo hören könnt, gibt es nagelneue Mixe von Calvo, Maison & Dragon, Futuristic Polar Bears und Mousse T.
Ein House-Klassiker aufgefrischt
Wie schon das Original aus dem Jahr 1999 arbeiten alle 2016er-Mixes mit den Vocals, die seinerzeit von Toney Lee ("Reach Up") und Change ("The Glow of Love) stammten. Phats & Small haben also bei den markanten Vocals damals schon Samples benutzt. Platz 2 in England und Platz 18 in den deutschen Charts wurden damit erreicht. Die überarbeitet Version des Originals klingt ein wenig druckvoller mit seiner stärkeren Kickdrum. Ansonsten hat sich wenig verändert.
Der Calvo Remix geht einen ähnlichen Weg wie das Original, besticht aber durch einen neuen Drop-Part, der ganz modern im typischen Future House Style erklingt. Lucas & Steve bzw. Don Diablo lassen grüßen. Ein wirklich cooles Teil! Der Remix von Maison & Dragon ist wunderbar chillig und klingt ein wenig nach dem Spirit, den Sigala in ihren Produktionen versprühen. Ebenfalls empfehlenswert. In Richtung EDM geht es beim Futuristic Polar Bears Remix. Bigroom-Sounds warten hier auf euch. Fast schon undergroundig und mit einer großen Portion Tech-House ausgestattet schallt es beim Mousse T. Mix. Eine ganz hervorragende Interpretation der "Turn Around (Hey What's Wrong With You)" von Phats & Small.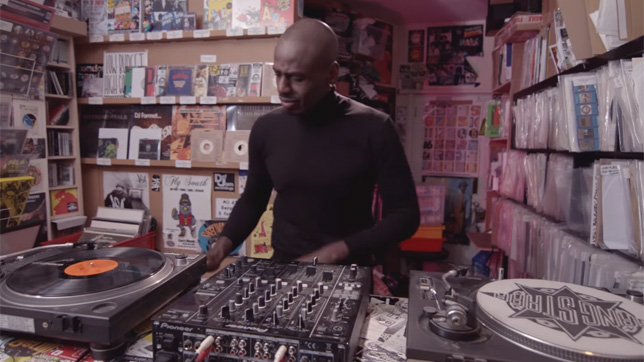 Fazit: Die Neuauflage der "Turn Around (Hey What's Wrong With You)" von Phats & Small kommt mit durchaus guten Remixen in den Handel. Das Original aus dem Jahr 1999 wurde bei der Überarbeitung dabei kaum angefasst. Muss es auch gar nicht. Der Titel ist einfach zeitlos gut. Die weiteren Remixe ergänzen das Bundle und bietet jede Menge Abwechslung. Auch wenn es im Jahr 2016 nicht mehr für einen riesen Hit reichen wird, dürften wir diesen Track des Öfteren in den nächsten Wochen und Monaten hören.