Neu in der DJ-Promo: Guru Project & Tom Franke vs. Coco Star - I Need A Miracle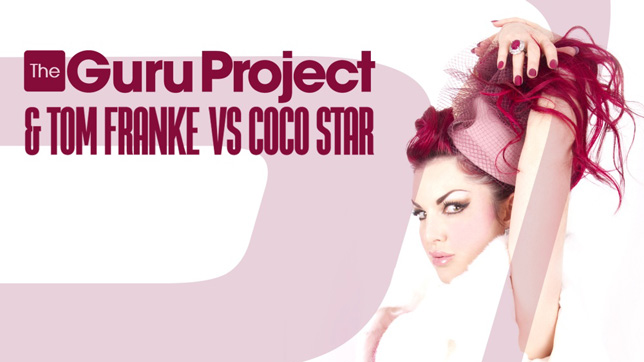 The return of a mega hit feat. the original vocals of the legendary Coco Star!
After a few years out of retirement, the legendary Guru Project have teamed up with bigFM Germany's Tom Franke & vocal sensation Coco Star to bring you this melancholic & vocal summer anthem; which will be instantly recognizable - "I Need A Miracle 2015". After the success of the world famous Guru Josh Project (the mega hit "Infinity" gained the IDMA at the Miami WMC and is also one of the Top 50 most influential dance tracks of all time!), Darren formed The Guru Project. With over 20 releases under their belts including remixes for the likes of Boy George, Tim Berg / Avicii; collaborations with the world heavyweights and not forgetting the continuous touring of clubs & festivals worldwide, these guys are set to rock once again!
For this new single they are joining together with Tom Franke - a global travelling DJ, producer, remixer and founder of Germany's biggest Electronic Radio Show "Tronic Love" on major radio station bigFM - and Coco Star, the artist who also originally brought the iconic vocal "I Need a Miracle" to the world. This debut single hit #1 in the UK Dance Charts and by April 2000 was supercharged to create a global monster hit following a mash-up which became huge. Selling over 150,000 copies in its first week, Coco performed this anthem live worldwide on TV, Festivals & Clubs. With her huge gospel voice quickly gaining attention, Coco was nominated for the Dancestar Awards and won the Dance International PA of the Year award.
Pulsive Recordings is proud to present the single "I Need A Miracle" featuring an enormous remix package: on board they have various interpretations by CJ Stone, Vijay & Sofia Zlatko, Tommy MC, Pink Panda & Tom Franke himself. So fasten your seat belts and get ready for a real smash!!
Early DJ Support: Don Diablo, Tommy MC (UK), Vijay & Sofia Zlatko, Sean Finn, DJ Falk (Sunshine Live), BK Duke, Michael Moor, DDei&Estate, Chris Montana (Radio 7), CJ Stone and many more...
Official Release Date: 18. September 2015
"PULSIVE – It's all about the music!"
➜ Online:facebook.com/PulsiveMediaOfficial I pulsivemedia.com I pulsivemedia.tv

Wie immer für alle DJ-Pool Mitglieder im Download-Bereich kostenlos runterladbar. Noch kein DJ-Pool Mitglied? Dann schnell bei uns bewerben.