Erste Single-Auskopplung vom kommenden Album
Musikvideo » Milow - Howling At The Moon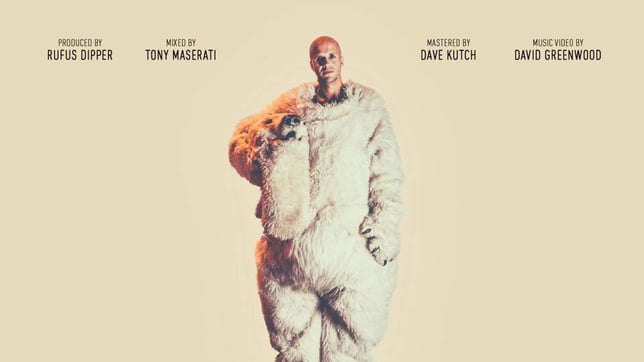 2015 war es, bis auf einen Gastbeitrag für die belgische Sängerin Emma Bale, still um den belgischen Superstar Milow. 2016 ist er endlich wieder zurück! Vor einigen Wochen sah man den Namen des Belgiers überraschend im Titel des Deep-House-Tracks "Feels Like Home" des Niederländers Sam Feldt. Zum ersten Mal widmete sich der Sänger der Dance-Music-Szene und so macht er jetzt weiter. Am 8. April erschien seine neue Single "Howling At The Moon" inklusive des Musikvideos via Island Records ebenfalls mit Deep-House-Sounds. Gleichzeitig kündigte Milow sein baldiges Album "Modern Heart" für den 13. Mai 2016 an. Also reichlich gute News für die Liebhaber von "Ayo Technology" und "You and Me" …
Howling At The Moon
Das offizielle Musikvideo wurde auch gleich mitgeliefert. Es zeigt den Eisbären vom Cover der Scheibe, als der Milow kostümiert ist, auf einer einsamen Wiese. Mit der Zeit lernt er die Welt immer weiter kennen. Insgesamt ein sehr extravagantes aber interessantes Musikvideo, das man nicht verpassen sollte. Hier wurde einmal nicht nur irgendein Video produziert, sondern es steckt auch etwas dahinter.
Nach etwa 40 Sekunden Video folgt dann das Lied mit dem Titel "Howling At The Moon". Die Meisten werden von Milow noch die schöne Gitarren-Melodie aus "You and Me" kennen. Ganz zur Freude dieser Leute bleiben diese Gitarren-Sounds auch bei der neuen Single nicht aus. Schon der Einstieg in das Lied wird von einer Gitarren-Melodie gezeichnet. Die Vocals erinnern direkt an alte Songs von Milow, denn diese markante Stimmfarbe hat reichlichen Wiedererkennungswert. Der Refrain ist ein echter Ohrwurm und für Milow-Verhältnisse äußerst temporeich. Der Mainpart geht stark in Richtung Deep House und erinnert unüberhörbar an die "Lost Frequencies feat. Janieck Devy – Reality".
Fazit: Ob die neue "Howling At The Moon" wirklich ein großer Erfolg wird bleibt abzuwarten, aber in den iTunes-Charts sieht es schon ganz gut aus. Potential für einen Erfolg hat die Single reichlich. Es scheint, als würde Milow jetzt Richtung Deep House á la Lost Frequencies oder Felix Jaehn gehen. Ein kluger Schritt, um an den Erfolg früherer Tage anzuknüpfen!