Workout Beats Vol. 2 » [Tracklist + Minimix]
Wer auf der Suche nach passender Musik für seine sportlichen Aktivitäten, seinem Training oder seinem Workout ist, sollte sich die folgende digitale Compilation und dessen Tracklist genauer ansehen. Mit der "Workout Beats Vol. 2" erscheint am 17. Oktober die zweite Ausgabe dieser speziellen Sampler-Reihe. Welche Titel sich auf der Compilation eingefunden haben, und ob sich ein Kauf lohnt, erfahrt ihr in den folgenden Zeilen.
Musik zum Trainieren
Körperliches Training mit gezielten Übungen - so kann man den Begriff Workout definieren. Noch besser klappt das Training mit der passenden Musik. Es ist schon lange kein Geheimnis mehr, welche Wirkung Musik auf die Physis hat. Gerade bei anspruchsvollen sportlichen Übungen, können treibende Beats unterstützend wirken. Genau hier setzt das Konzept der "Workout Beats Vol. 2" an. 37 Titel und drei DJ-Mixe umfasst der Sampler. Mit dabei sind viele bekannte Namen und Produktionen aus dem aktuellen Dance-Musik-Business.
Die musik-stilistische Breite reicht von Future House / Deep-House wie beispielsweise "EDX - Cool You Off" über kommerziellen Dance-House mit Tracks wie "Martin Tungevaag - Wicked Wonderland" oder "Bryce - Bounce" bis hin zu Hands Up Songs wie "Brooklyn Bounce & Steve Modana - Bounce Attack (Back to the 90s." im Raindropz! Remix, "Giorno Happiness - Justin Corza" oder auch den Klassiker "The Hitmen - Young & Free".
Im Weiteren befinden sich Produktionen von Acts und Künstlern wie DJ Fait, 2Elements, Sunset Project, Micha Moor oder Scooter auf der Tracklist. Wer sein Training beginnt, sollte mit dem "Warm Up" Mix starten. Der 60 minütige "From Easy to Power Mix" bringt dich dann richtig auf Touren und mit dem "Adrenalin Mix" erreichst du das Limit. Hier ist das Tempo und die Schlagzahl am höchsten.
Workout Beats Vol. 2: kaufen oder nicht kaufen?
Sportler, die auf der Suche nach passender Musik für ihre Training sind, werden mit der "Workout Beats Vol. 2" bestens bedient. Nicht umsonst ist die erste Ausgabe erfolgreich gewesen und erreichte eine hohe Akzeptanz in der Sportlerszene. Die drei DJ-Mixe bieten für verschiedene Trainingsstufen das angemessene Tempo. Egal ob Fitnessstudio oder die Jogging-Runde - die "Workout Beats Vol. 2" ist der perfekte Begleiter. Nicht zuletzt aufgrund der sehr guten Songauswahl und des fairen Preises. Ab auf den iPod oder das Smartphone mit den Mp3's des Samplers und ab geht's!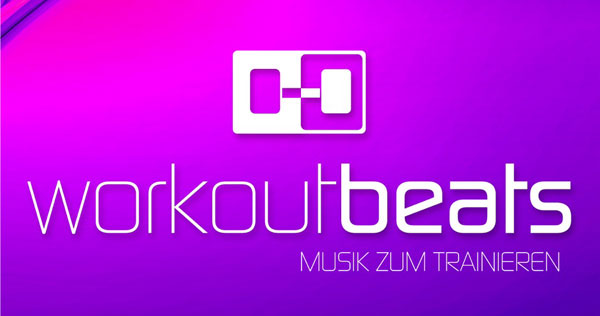 Name: Workout Beats Vol. 2
Erscheinungsdatum: 17.10.2014
Anzahl-Tracks: 37 + 3 DJ-Mixe
Genre: House, Electro, Dance, HandsUp
Label: KNM Special Marketing
Preis: 7,59€ (Hier günstig kaufen )
Ähnliche Sampler: Kontor Sports - Vol. 6 | Running Trax 2014
Tracklist: Workout Beats Vol. 2
01. DJ Mix - Warm Up Mix
02. DJ Mix - From Easy to Power Mix
03. DJ Mix - Adrenalin Mix
04. EDX - Cool You Off (Radio Mix)
05. Go Freek - We Can Ride (Dom Dolla Remix)
06. Martin Tungevaag - Wicked Wonderland
07. Scooter feat. Wiz Khalifa - Bigroom Blitz (Radio Mix)
08. Mike Nero - Bring It Back (Radio Edit)
09. Micha Moor - Space (Vinai Remix)
10. Andy Jay Powell - See the Light 2014 (Radio Edit)
11. Basslovers United feat. D.A.D. - Never Let You Down (Hands Up Remix Edit)
12. Giorno Happiness - Justin Corza (Remix Edit)
13. Bass Inferno Inc - Bang Hard (Club Mix)
14. Brooklyn Bounce & Steve Modana - Bounce Attack (Back to the 90s. (Raindropz! Edit)
15. Sunset Project - 123Go (Mr. G! Remix Edit)
16. Calderone Inc. - Here Comes the Sun (Radio Edit)
17. DJ Fait - No Easy Way Out (Radio Edit)
18. Mike Nero - Loops & Tings (Reworked Radio Edit)
19. The Hitmen - Young & Free (Club Mix Edit)
20. 89ers - The 89ers Boy (Radio Edit)
21. Calderone Inc. - Behind the Sun (Persian Raver Remix Edit)
22. Mike Nero - Falling (Deep Chase Remix Edit)
23. A-Massive - Stories (Radio Edit)
24. Deep Chase - Hero to Find (Radio Edit)
25. Bryce - Bounce (Radio Edit)
26. Slazy feat. J-Sun - Enemy (Axel F. (Amfree Edit)
27. 2Elements - Tell Me Boy (Tradelove Remix)
28. Just Mike - Rock (Bodybangers Remix Edit)
29. Nuk3dom - Epic Motherf**ker (Radio Edit)
30. Amfree&Qvantvm - Fire (Original Edit)
31. Criminal Vibes - Easy Lover (Club Edit)
32. Disco Cell - Das Boot (Radio Edit)
33. Pulsedriver & Rocco - Return to the Classics (Original Edit)
34. Andy Jay Powell & Mike Nero - Like an Animal (Classic Radio Edit)
35. Marco van Bassken - The Riddle (Topmodelz Remix Edit)
36. Calderone Inc. - You Lift Me Up (Radio Edit)
37. DJ Fait - I Can't Stop Raving (Clubbticket Remix Edit)
38. Bass Inferno Inc - Summerwave (Radio Edit)
39. Disco Cell - Raumpatrouille (25 Style Remix Edit)
40. Mike Nero - Acid Drop (Bass Inferno Remix Edit)