Musikvideo » Florian Kempers ft. Rozalla - Everybody's Free 2016
Auf Kontor Records erscheint im Rahmen der "House of House 22" Veröffentlichung am 19. Februar die Florian Kempers ft. Rozalla - Everybody's Free 2016 - Eine Melodic House Interpretation des Dance-Klassikers aus dem Jahr 1991. Das offizielle Musikvideo ist schon jetzt verfügbar und gibt einen tiefen Einblick in den Track, der durchaus das Potenzial hat zu charten. Wer auf kommerziellen Deep-House steht, der mit einer großen Portion Dance garniert ist, dürfte mit der "Everybody's Free 2016" von Florian Kempers ft. Rozalla glücklich werden.
Florian Kempers und Rozalla
Einige kennen Florian Kempers vielleicht duch "Aero - The Game", die unter anderem von Robin Schulz supported wird und wurde. Ansonsten ist der Produzent eher ein unbeschriebenes Blatt.
Ganz anders sieht das bei Rozalla aus. "Everybody's Free" wird wohl für alle Zeiten untrennbar mit ihr im Zusammenhang stehen. Platz 1 in den US-Billboard Dance-Charts, Platz 2 in Spanien, Belgien, Kanada und den Niederlanden. In Deutschland und England schaffte es die Dance-Hymne 1991 auf Rang 6 der Verkaufscharts. Aber auch die Cover-Versionen von Aquagen und den Global Deejays (u.a. mit einem Klass Remix) enterten die Charts. Die Komposition von Nigel Swanston, Tim Cox trifft regelmäßig den Nerv der Zeit. Jetzt versucht es Florian Kempers mit einer sehr spannenden Melodic House Version. Die Chancen stehen gut, dass abermals ein Hit gelandet wird.
Everybody's Free 2016
Wer in den letzten Monaten Freude an Sigala und den Songs "Sweet Lovin'" oder "Easy Love" hatte, fühlt sich gleich zu Hause. Die "Everybody's Free 2016" ist stark an diesem Stil angelehnt und geht somit auf Nummer sicher. Aber genau das könnte der Weg zum Erfolg sein. Harmoniert dieses Genre sehr gut zum Rozalla Song. Schon nach wenigen Takten versprüht die Cover-Version gute Laune und regt mit seiner Piano-Hookline zu Tanzen an. Durch seine Leichtigkeit wird der Titel in der Großtraumdiscothek genau so funktionieren, wie im kleineren Club. Man darf auf die Chart-Performance der "Florian Kempers ft. Rozalla - Everybody's Free 2016" in den nächsten Wochen und Monaten gespannt sein. Es riecht nach Hit.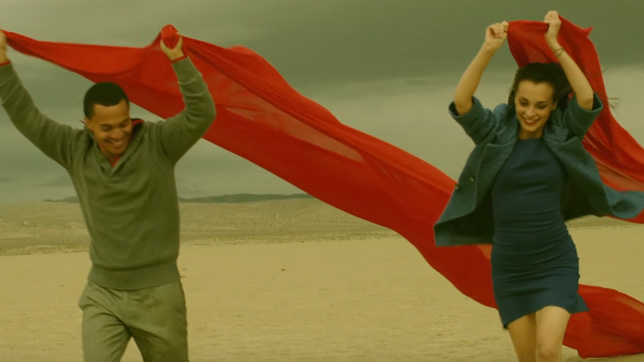 Fazit: Mit der "Florian Kempers ft. Rozalla - Everybody's Free 2016" steht ein echtes Brett an. Ganz auf den Spuren einer Sigala bewegt sich diese Cover-Version des Dance-Klassikers. Melodischer House mit einer lockereren Fröhlichkeit - so könnte man den Titel beschreiben. DJs sollten diesen Titel demnächst unbedingt auf dem Schirm haben.