Dream Dance Vol. 73 [Tracklist + Official Minimix]
Am 03. Oktober ist nicht nur der Tag der Deutschen Einheit, nein, sondern auch der Tag an dem die "Dream Dance Vol. 73" auf den Markt kam. Auf drei CDs gibt es dieses Mal 65 Tracks aus den Genres Trance, Dance, Uplifting und Electro House zu begutachten. Die Dream Dance Reihe unterscheidet sich in seinem Konzept leicht von anderen Samplern - und das ist auch gut so. Die Tracklist überzeugt.
Die Titelliste der ersten CD der "Dream Dance 73" führt viele große und bekannte Namen aus dem aktuellen Musikbusiness mit sich. Los geht es aber erstmal - ganz klassisch - mit der neuen Dream Dance Alliance Nummer "Forever". Anschließend folgen viele Chart-Produktionen bzw. Dance-Pop Titel wie beispielsweise Tiesto Radio-Hit "A Town Called Paradise" oder die überaus erfolgreiche "Avicii - Lay Me Down". Die eher schwache "Wasted Love" von Steve Angello Feat. Dougy From The Temper Trap ist ebenfalls vertreten. Im Weitern finden wir auch ein paar Bigroom EDM Tracks auf der ersten CD der "Dream Dance Vol. 73". "Dimitri Vegas & Like Mike Vs. W&W - Waves (Tomorrowland 2014 Anthem)" oder "Fedde & Di-Rect Le Grand - Where We Belong" sind zwei Beispiele hierfür. Insgesamt eine gute erste CD.
Dream Dance Vol. 73: Die zweite CD - mixed Stylez
Ein bunter Genremix erwartet und auf der zweiten CD. Hier sind viele verschiedene Stile vertreten. Deep-House, Dance, Progressive House, Bogroom EDM und Trance sind hier die Stichworte. Die geniale "Charming Horses Feat. Jona Bird - Follow" macht den Anfang. Tracks wie "Bingo Players - Knock You Out" im Hardwell Remix oder "Spada Feat. Hosie Neal - Feels Like Home (Red Velvet Dress)" im Bakermat Remix sind weitere Highlights dieser CD. Die zweite CD der "Dream Dance Vol. 73" ist nicht ganz so stark wie die erste. Aber dennoch absolut empfehlenswert. Vor allen finden wir Produktionen aus Deutschland auf dieser Silberscheibe. Der typische Sound einer Großraumdiskothek wird hier wiedergespiegelt.
Dream Dance Vol. 73: Die dritte CD - Trance
Die dritte CD der kommenden 73. Ausgabe der Dream Dance hat im Groben hauptsächlich Trance mit an Board. "Kyau & Albert - Down" macht den Opener dieser CD, während es mit "Gabriel & Dresden - Rise Up" im Cold Blue Remix und "Lema Feat. Christina Novelli - Magnetic Nights" im coolen Shogs 2faces Remix weitergeht. Damit ist der Grundton dieser CD gelegt. Freuen darf man sich auch auf Titel wie den Arty Remix zur "Porter Robinson Feat. Urban Cone - Lionhearted" - einfach genial. Ebenfalls auf dieser CD zu finden sind Produktionen von Acts wie John O'callaghan & Jennifer Rene, Flynn & Denton And Audrey Gallagher, Aly & Fila Meets Roger Shah Feat. Sylvia Tosun oder Maor Levi, Norin & Rad.
Dream Dance Vol. 73: Kaufen oder nicht kaufen?
Die "Dream Dance Vol. 73" könnte zu einem echten Highlight am Compilation-Markt werden, wenn sie Anfang Oktober an den Start geht. Die Tracklist überzeugt auf ganzer Linie. Die bunte Mischung vieler verschiedener EDM-Genres wirkt ausgewogen und gekonnt ausgewählt. Wer auf Trance und genre-verwandten Dance-Pop steht, wird mit diesem Sampler glücklich. Auch der Preis mit 17,99€ stimmt. Kaufen!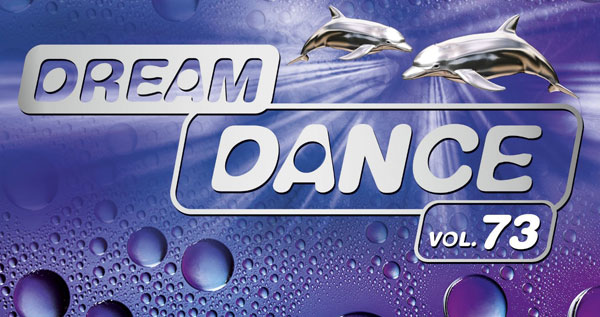 Name: Dream Dance Vol. 73
Erscheinungsdatum: 03.10.2014
Anzahl-CDs: 3 (65 Tracks)
Genre: Trance, House, Electro, Prgressive House, Dance
Label: Sme Media (Sony Music)
Preis: 17,99€ (Hier günstig kaufen)
Ähnliche Produkte: Techno Club Vol. 46 | ASOT - Ushuaia Ibiza 2014
Tracklist: Dream Dance Vol. 73
CD1:
01. Dream Dance Alliance (D.D. Alliance) - Forever (Radio Edit)
02. Tiesto Feat. Zac Barnett - A Town Called Paradise
03. ATB With Boss And Swan - Raging Bull
04. Avicii - Lay Me Down
05. Steve Angello Feat. Dougy From The Temper Trap - Wasted Love
06. Paul Van Dyk & Ummet Ozcan - Come With Me (We Are One) (Paul Van Dyk Festival Mix)
07. Dj Shog - Hide & Seek (Children 2014) (Original Edit)
08. Coldplay - A Sky Full Of Stars
09. Cosmic Gate With Kristina Antuna - Alone (Radio Edit)
10. Above & Beyond Feat. Alex Vargas - Blue Sky Action (Radio Edit)
11. Markus Schulz Feat. Liz Primo - Blown Away (Beat Service Radio Edit)
12. Rank 1 - Airwave (21st Century Mix Edit)
13. Freey Corsten - Festival Crash (Radio Edit)
14. Fedde & Di-Rect Le Grand - Where We Belong
15. Sander Van Doorn & Martin Garrix & Dvbbs Feat. Aleesia - Gold Skies
16. Dimitri Vegas & Like Mike Vs. W&W - Waves (Tomorrowland 2014 Anthem) (Radio Mix)
17. Swanky Tunes Feat. Raign - Fix Me (Radio Edit)
18. Bt Feat. Christian Burns - Paralyzed (Radio Mix)
19. Estiva - Let It Go (Radio Mix)
20. Sini & James Durden Feat. Bbcr - Feel (Radio Edit)
21. Jenaux Feat. Jared Lee - Turn Your World Around (Laidback Luke Radio Edit)
CD2:
01. Charming Horses Feat. Jona Bird - Follow (Radio Edit)
02. Spada Feat. Hosie Neal - Feels Like Home (Red Velvet Dress) (Bakermat Radio Edit)
03. Jay Frog - Duele El Amor (Radio Edit)
04. Adrima Meets Vinylshakerz - In My Dreams (Adrima Edit)
05. Both - Straight Outta Line (Radio Edit)
06. Bingo Players - Knock You Out (Hardwell Remix)
07. CJ Stone - Running (Radio Mix)
08. Dj Klubbingman & Andy Jay Powell - Overdrive (Para X Radio Edit)
09. Shaun Baker - All I Ever (Radio Edit)
10. Rocco & Cc.K - Artika (Original Edit)
11. Slazy Feat. J-Sun - Enemy (Axel F) (Mason Tyler Remix Edit)
12. Mr. G! Feat. Cvb - Today Is Our Tomorrow (Cold Rush Edit)
13. Funky Therapy - Jump! (Into The Blue) (Mason Tyler Edit)
14. Lazzaro Feat. Iveta Mukuchyan - Summer Rain (Uplink Remix Edit)
15. Cody Island - A Minute To Midnight (Video Edit)
16. Van Snyder - You (Enyo & Mario Ayuda Edit)
17. Thomas Petersen Feat. Ina Morgan - Suicide (Dj Vega Remix Edit)
18. John Snow - 7k (Radio Edit)
19. Savon - Blue Water (Para X Remix Edit)
20. Accuface - Your Destination (10 Years Anniversary Bonus Skyrosphere Remix Edit)
21. Overtune - Your Spirit Is Shining (Dj Fait Edit)
22. Shaun Bate & Sam Walkertone - Alive
CD3:
01. Kyau & Albert - Down (Video Edit)
02. Gabriel & Dresden - Rise Up (Cold Blue Radio Edit)
03. Lema Feat. Christina Novelli - Magnetic Nights (Shogs 2faces Remix Edit)
04. Porter Robinson Feat. Urban Cone - Lionhearted (Arty Remix)
05. Mike Shiver Feat. Theresia Svensson & Johnny Norberg - The Shade (Progressive Radio Mix)
06. Simon Patterson Feat. Sarah Howells - Dissolve (Radio Edit)
07. Raven & Kleekamp - Running On Ice (Vocal Edit)
08. Flynn & Denton And Audrey Gallagher - Say My Name (Edit)
09. Steve & Tabasco Bob - Time & Time (Radio Edit)
10. Dennis Feat. Chloe Langley - Bring You Home (Radio Edit)
11. The Madison - Be Amazing (Ltn Radio Edit)
12. Ltn Feat. Arielle Maren - Let Me Go (Radio Edit)
13. Edx - Breathin (Radio Edit)
14. Genix - Sunstruck (Radio Edit)
15. Maor Levi, Norin & Rad - Pixel Hearts (Edit)
16. Chris SX - Sands Beach (Radio Edit)
17. John O'callaghan & Jennifer Rene - Games (Radio Edit)
18. Nolita - Children Of The Moon (Vocal Edit)
19. Chris Schweizer - The Fire Inside (Radio Edit)
20. Beat Service - #Hey
21. Bravenus - 187 (Original Edit)
22. Aly & Fila Meets Roger Shah Feat. Sylvia Tosun - Eye 2 Eye (Fsoe 350 Anthem)