Mit dem heutigen Tag erscheint die "Holi Festival of Colours 2014". Die offizielle Compilation zum gleichnamigen Event. Auf zwei CDs befinden sich 38 Titel, die den aktuellen Sound der Holi Festival of Colours widerspiegeln. Mit dabei sind viele bekannte Hits aus den Charts und Clubs. Aber auch unbekanntere Produktionen haben sich hier eingefunden. Welche Songs das sind, erfahrt ihr im folgenden Artikel.
Die erste CD - kommerzieller Dance
Die erste CD der "Holi Festival of Colours 2014" ist gespickt mit kommerziellen Dance / House Themen. Die neue R.I.O. Feat. U-Jean Single "One In A Million" ist hier genau so anzutreffen wie eine "Michael Mind Project - Ignite", "Bodybangers - Are You Ready" oder "DJ Antoine - Light It Up". Aber auch internationale Dance-Charts Hits wie "Audien - Hindsight", "Fedde Le Grand - You Got This" oder die coole "Deorro - Bootie In Your Face" haben sich auf der Tracklist eingefunden. Eine Mischung aus Kommerz und kommerziellen Club-Souds bietet die erste CD. Gute Songauswahl!
Die zweite CD - kommerzieller Deep-House
Auf CD Nummer zwei geht es musikalisch in eine andere Richtung. Der sogenannte kommerzielle Deep-House gibt hier den Ton an. Los geht es mit dem Top 10 Hits "Alle Farben Feat. Graham Candy - She Moves (far Away)", "Bakermat - One Day (vandaag)" und "Juun Feat. Sam Smith - When It's Alright". Auch die Kuschel-Hymne von Mr. Probez "Waves" im Robin Schulz Remix darf hier nicht fehlen. "Chapeau Claque & Pretty Pink - Schöner Moment" ist ebenso ein Highlight wie "Parra For Cuva Feat. Anna Naklab - Wicked Games". Ebenfalls auf der zweiten CD der "Holi Festival of Colours 2014" sind unbekanntere Produktionen zu finden. Auch hier stimmt die Songauswahl.
Kaufen oder nicht kaufen?
Wer den Sound des Holi Festival of Colours zu Hause haben möchte, kann hier gerne zugreifen. Die Songauswahl auf dem Sampler ist gut bis sehr gut. Bis auf ein paar wenige Ausnahmen ist die Tracklist hervorragend geglückt. Lediglich einige wenige Songs haben bereits ihren musikalischen Zenit überschritten und sind bereits mit Follow-Up Singles am Start, die man auch auf dieser Compilation gerne gesehen hätte. Die gute Songauswahl kompensiert diesen Umstand jedoch spielend. Kaufempfehlung!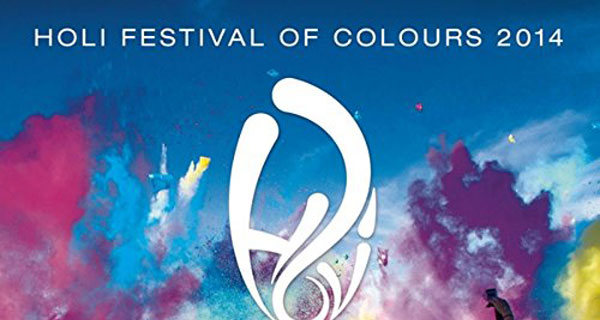 Name: Holi Festival of Colours 2014
Erscheinungsdatum: 18.07.2014
Anzahl-CDs: 2 (38 Tracks)
Genre: Commercial House, Deep-House
Label: Sme Media (Sony Music)
Preis: 20,99€ (hier günstig kaufen)
Ähnliche Produkte: Pacha Summer 2014 | Nature One 2014 - The Golden Twenty
Tracklist: Holi Festival of Colours 2014
CD1:
01. Dirty Dasmo - Save The Night (Holi Festival Of Colours Anthem) (Radio Mix)
02. Calvin Harris - Summer
03. Martin Tungevaag - Wicked Wonderland
04. Ostblockschlampen Feat. Nouby - Fairyland (Radio Edit)
05. R.I.O. Feat. U-Jean - One In A Million (Video Edit)
06. Michael Mind Project - Ignite (Radio Edit)
07. Bodybangers - Are You Ready (Radio Edit)
08. Dj Antoine - Light It Up (Dj Antoine Vs Mad Mark 2k14 Extended Mix)
09. Rita Ora - I Will Never Let You Down (R3hab Remix Radio Edit)
10. Dimitri & Martin Garrix & Like Mike Vegas - Tremor (Original Mix)
11. Fedde Le Grand - You Got This (Radio Edit)
12. Benny Feat. Gary Go Benassi - Let This Last Forever (Radio Edit)
13. Deorro - Bootie In Your Face (No Rock Drop)
14. Gisele & Bob Sinclar - Heart Of Glass (Radio Edi)
15. Audien - Hindsight
16. Rea Garvey, Jam & Spoon Feat. Rea - Be. angeled (Bodybangers Remix Edit)
17. John Christian - Next Level (Nicky Romero Edit)
18. Paris & Taylr Renee Blohm - Left Behinds (Original Mix)
19. Lush & Simon Tom Swoon - Ahead Of Us (Radio Edit)
20. Moonbootica, Daniela Krüger - These Days Are Gone
21. DJ Snake & Lil Jon - Turn Down For What
CD2:
01. Alle Farben Feat. Graham Candy - She Moves (far Away) (Radio Mix)
02. Bakermat - One Day (vandaag) (Radio Edit)
03. Juun Feat. Sam Smith - When It's Alright (Radio Edit)
04. Mr. Probz - Waves (Robin Schulz Radio Edit)
05. Kyla La Grange, Kygo & Kyla La Grange - Cut Your Teeth (Kygo Remix)
06. Arches, Billie Kawende - There's A Place (Radio Edit)
07. Milky Chance - Down By The River (Flic Flac Edit)
08. Parov Stelar - Clap Your Hands
09. Lexy & K-paul Feat. Yasha - Killing Me (Oliver Koletzki Remix)
10. Chapeau Claque & Pretty Pink - Schöner Moment (Pretty Pink Radio Mix)
11. Nora En Pure - You Are My Pride (Radio Mix)
12. Parra For Cuva Feat. Anna Naklab - Wicked Games (Radio Edit)
13. Peer And Martin Jondo Kusiv - Rivers (sometimes) (Radio Edit)
14. Sean Aaron - You Are The One (Radio Edit)
15. Sean Finn - Cold As Ice (Marcapasos Remix)
16. Ataycaro Feat. Bia - Chasing The Sun (Original Mix Edit)
17. Daniel Bovie - Way Too Long (Radio Mix)