Kontor House of House Vol. 20 [Tracklist + Minimix]
Am Freitag, den 24. Oktober 2014 erschien mit der "Kontor House of House Vol. 20" eine weitere Ausgabe des zweiten großen Sampler-Flaggschiffs aus dem Hause KONTOR Records. Wie immer befinden sich auf den ersten beiden CDs der "Kontor House of House Vol. 20" ungemixte Einzeltracks - der große Unterschied zur "Kontor - Top of the Clubs" Reihe. Die dritte CD hingegen beinhaltet wieder einen starkten DJ-Mix, der sich aus den Titeln der ersten beiden CDs zusammensetzt. Welche Songs sich auf der Tracklist eingefunden haben, erfahrt ihr in den folgenden Zeilen. Des Weiteren gibt es den offiziellen Minimix für euch.
Die erste CD
21 Titel umfasst die erste CD. Elf davon sind exklusiv erstmals auf der "Kontor House of House Vol. 20" zu finden. Eine beachtliche Quote also. Wer auf der Suche nach frischer und höchst-aktueller Musik ist, sollte also diese CD im Auge behalten. Los geht es mit der genialen "MAGIC! - Rude" im noch genialeren Zedd Remix. Es folgen Hits wie "Jess Glynne - Right Here", "Hardwell & Joey Dale feat. Luciana - Arcadia" oder "Sigma - Nobody To Love". Zu den Erstveröffentlichungen zählen Stücke wie "BUNT. Ft. Sarah Miles - Pictures", "Dimitri Vegas & Like Mike vs Tujamo & Felguk - Nova" oder die "Supersonic" von Sono im Kaner Mix. Insgesamt eine sehr spannenden und ausgewogenen Songauswahl!
Die zweite CD
Die Anzahl der exklusiven Tracks ist auf der zweiten CD der "Kontor House of House Vol. 20" etwas geringen. Sechs sind es an der Zahl. Trotzdem gestaltet sich die Titelauswahl exzellent. Internationale Chart-Hits wie "Oliver Heldens & Becky Hill - Gecko (Overdrive)", "Cosmic Gate & Orjan Nilsen - Fair Game" oder "Martin Tungevaag - Wicked Wonderland" sind auf der Tracklist anzutreffen. Sie alle machen Lust auf mehr. Wem das noch nicht reicht, kann auf Produktionen von Künstlern und Acts wie Scooter and Vassy, Cascada feat. Tris, Alexandra Stan oder PH Electro zurückgreifen. Die zweite Scheibe der neuen Kontor House of House ist wunderbar dance-lastig und perfekt geeignet um sich auf der kommende Wochenende in der Großraumdiskothek vorzubereiten.
Kaufen oder nicht kaufen?
Mit seinen vielen Exklusivtiteln und Chart-Breakern stellt die "Kontor House of House Vol. 20" eine Referenz für die Szene-Sampler dar. Sehr gut Titel von höchster Qualität warten hier auf euch. Alles was nationalen und international in den DJ-Charts und Playlisten angesagter DJ eine Rolle spielt, ist auf der Tracklist zu finden. Aus Sahnehäubchen gibt es mit der dritten CD einen starkten DJ-Mix obendrauf, der in Dauerschleife in eurem Auto laufen sollte. Kaufen!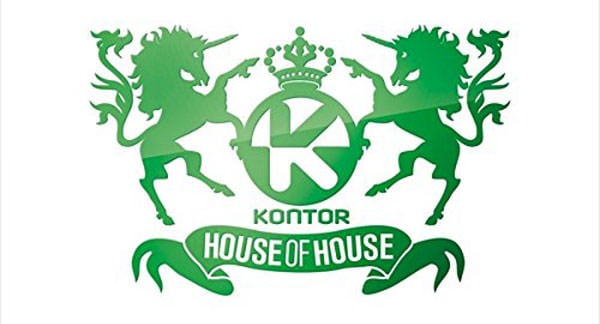 Name: Kontor House of House Vol. 20
Erscheinungsdatum: 24.10.2014
Anzahl-CDs: 2 (42 Tracks) + Bonus CD mit DJ-Mix
Genre: House, Electro, Prgressive House
Label: Kontor Records (Edel)
Preis: 19,99€ (Hier günstig kaufen)
Ähnliche Sampler: Kontor Top of the Clubs Vol. 64
Tracklist: Kontor House of House Vol. 20
CD1:
01. MAGIC! - Rude (Zedd Remix)
02. Marlon Roudette - When The Beat Drops Out (Florian Paetzold Remix)
03. Jess Glynne - Right Here
04. BUNT. Ft. Sarah Miles - Pictures
05. Lana Del Rey - West Coast (Alle Farben Remix)
06. Bellatrax ft. Sophia May - What Love Is
07. KLARDUST - The Key
08. DJ Assad & Greg Parys - We Are One
09. Jupiter Project and JetSki Safari feat. Helen Corry - With You (Daniel Richard Remix)
10. Paris Lover feat. AME - Feel Me
11. Greg Stainer feat. Brit Chick & Paul Hardcastle JR - Step Back
12. W&W - Bigfoot (GirlsLoveDJs & Praia Del Sol Edit)
13. Dimitri Vegas & Like Mike vs Tujamo & Felguk - Nova
14. Sigma - Nobody To Love
15. Hardwell & Joey Dale feat. Luciana - Arcadia
16. Pierce Fulton - Kuaga
17. Arston feat. Jake Reese - Circle Track
18. Sick Individuals - Lost & Found
19. Astoria feat. Pitbull - Show Me What U Got (Bodybangers Remix Edit)
20. Mayra Verónica - MAMA YO!
21. Sono - Supersonic (Kaner Remix)
CD2:
01. Drew Hill - Talk To You (Groove Armada Edit)
02. Oliver Heldens & Becky Hill - Gecko (Overdrive)
03. Secondcity - I Wanna Feel
04. Santa Maradona F.C. feat. Lucy Spraggan - Give Me Sunshine (Jerome Edit)
05. Dash Berlin & Jay Cosmic feat. Collin McLoughlin - Here Tonight
06. DJ Antoine vs Mad Mark - Vampires
07. Kaskade vs Patric La Funk & DBN - Please Say Quick Quack
08. Alexandra Stan - Dance
09. Cosmic Gate & Orjan Nilsen - Fair Game
10. DedRekoning feat. Sophie Ellis-Bextor - Only Child (East & Young Edit)
11. Cascada feat. Tris - Madness
12. Scooter and Vassy - Today
13. Tera, Player N Skillz feat. Amanda Wilson & Pitbull - Scared (Michael Mind Project Edit)
14. Martin Tungevaag - Wicked Wonderland
15. Ferreck Dawn & Redondo - Love Too Deep
16. Stefan Gruenwald & D-Chill feat. Katy Blue - Shape Of My Heart
17. Pretty Pink feat. Ian Late - Hey Girl (Maywald Edit)
18. CHVRCHES - Lies (Tourist Remix)
19. FlameMakers & Destineak - Losing My Faith
20. PH Electro - Back Home (Future Pop Edit)
21. Luuk Camperduin - Broken (Max K. Edit)
CD3: Special DJ-Mastermix
01. Cosmic Gate & Orjan Nilsen - Fair Game
02. Tera, Player N Skillz feat. Amanda Wilson & Pitbull - Scared (Michael Mind Project Edit)
03. Dash Berlin & Jay Cosmic feat. Collin McLoughlin - Here Tonight
04. Scooter and Vassy - Today
05. Sick Individuals - Lost & Found
06. Hardwell & Joey Dale feat. Luciana - Arcadia
07. DJ Assad & Greg Parys - We Are One
08. DedRekoning feat. Sophie Ellis-Bextor - Only Child (East & Young Edit)
09. Luuk Camperduin - Broken (Max K. Edit)
10. Arston feat. Jake Reese - Circle Track
11. Cascada feat. Tris - Madness
12. W&W - Bigfoot (GirlsLoveDJs & Praia Del Sol Edit)
13. Pierce Fulton - Kuaga
14. Astoria feat. Pitbull - Show Me What U Got (Bodybangers Remix Edit)
15. KLARDUST - The Key
16. Alexandra Stan - Dance
17. Martin Tungevaag - Wicked Wonderland
18. PH Electro - Back Home (Future Pop Edit)
19. Mayra Verónica - MAMA YO!
20. DJ Antoine vs Mad Mark - Vampires
21. FlameMakers & Destineak - Losing My Faith
22. Kaskade vs Patric La Funk & DBN - Please Say Quick Quack
23. Santa Maradona F.C. feat. Lucy Spraggan - Give Me Sunshine (Jerome Edit)
24. Dimitri Vegas & Like Mike vs Tujamo & Felguk - Nova
25. Ferreck Dawn & Redondo - Love Too Deep
26. Bellatrax ft. Sophia May - What Love Is
27. Pretty Pink feat. Ian Late - Hey Girl (Maywald Edit)
28. Greg Stainer feat. Brit Chick & Paul Hardcastle JR - Step Back
29. BUNT. Ft. Sarah Miles - Pictures
30. Paris Lover feat. AME - Feel Me
31. Drew Hill - Talk To You (Groove Armada Edit)
32. Jupiter Project and JetSki Safari feat. Helen Corry - With You (Daniel Richard Remix)
33. Sono - Supersonic (Kaner Remix)
34. Stefan Gruenwald & D-Chill feat. Katy Blue - Shape Of My Heart