Kontor Top of the Clubs Vol. 65 [Tracklist + Minimix]
Ganz kurz vor Weihnachten 2014 habt ihr nochmal die Möglichkeit einen Top-Sampler zu kaufen, um so für das perfekte musikalische Geschenk zu sorgen. Mit der "Kontor Top of the Clubs Vol. 65" erschien am 19. Dezember eine weitere Ausgabe der beliebten Compilation-Reihe aus dem Hause Kontor Records. Die DJs und Produzenten Rene Rodrigezz, Markus Gardeweg und Jerome haben jeweils einen fetten DJ-Mix angefertigt. Mit dabei sind viele unveröffentlichte Tracks. Welche das sind, erfahrt ihr hier. Den offiziellen Minimix haben wir euch für euch am Start.
Die erste CD - mixed by Rene Rodrigezz
Die erste CD der "Kontor Top of the Clubs Vol. 65" wurde von Rene Rodrigezz gemixed. Von den 20 Titel in seinem Mix sind ganze acht bisher unveröffentlicht. Los geht es mit seiner eigenen, kommenden Single "Be Young". Aber auch "Dj Antoine Vs Mad Mark Feat. Jason Walker - Wild Side", "Alpha Dream Feat. Ne-Yo - Can't Sleep" im Bodybangers Remix, oder auch "Olly Hence Feat. Jstanley & Tix - The Tramp" sind der Welt bisher unbekannt und erstmal exklusiv auf der "Kontor 65" zu finden. Weitere Highlights sind sicherlich Titel wie "Vidorra" von Martin Tungevaag, "Twoloud - The Biz" oder "Aronchupa - I'm An Albatraoz". Eine sehr spannende erste CD!
Die zweite CD - mixed by Markus Gardeweg
In die Welt des Deep-House und des Club-Sounds nimmt uns Markus Gardeweg auf der zweiten CD der "Kontor Top of the Clubs 65" mit. Auch in seinem Mix gibt es einige unveröffentlichte Titel. Den Opener macht die "Latroit & Bishøp - Loving Every Minute", welche exklusiv auf der neuen Kontor-Compilation vertreten ist. Aber auch große Chart-Hits haben sich auf der Tracklist eingefunden. Als da wären "Kiesza - Giant In My Heart", "The Avener - Fade Out Lines", "Dr. Kucho! & Gregor Salto - Can't Stop Playing" oder auch "Duke Dumont - Won't Look Back". Cooler, fetter und vor allem Deeper Sound erwartet euch hier.
Die dritte CD - mixed by Jerome
Kontor Records Haus,- und Hofproduzent Jerome zeichnet sich für den dritten DJ-Mix aus. Er fängt seinen Mix relativ ruhig an und steigert ihn gekonnt über die Zeit. Zu Beginn grüßen uns Songs wie beispielsweise die bis dato unveröffentlichte "Bunt. – Harmonica", oder "Tove Lo - Habits (Stay High)" im Oliver Nelson Remix" sowie "Faded" von ZHU. Zum Ende der dritten CD der "Kontor Top of the Clubs Vol. 65" stoßen wir auf Tracks wie "Hardwell Feat. Chris Jones - Young Again" oder "Cosmic Gate & Kristina Antuna - Alone". Tolle Songauswahl!
Kaufen oder nicht kaufen?
Wie schon bei der letzten Ausgabe, geht die "Kontor Top of the Clubs 65" auch den musikalischen Weg des Deep-House und des eher undergroundigen Club-Style. Es sind nur wenige Tracks aus dem kommerziellen Dance zu finden. Wer auf diesen Sound steht, kommt an der neuen KONTOR nicht vorbei. Tracks auf höchstem Niveau erwarten euch hier. Das Faktum, dass viele Titel noch unveröffentlicht sind, und exklusiv auf der "Kontor Top of the Clubs Vol. 65" zu finden sein werden, untermauert einen Kauf. Empfehlung!
Die Limited Edition hat dieses Mal eine so genannte Powerbank mit an Bord. Ein externes Batterie-Ladegerät für Smartphones und andere USB-Geräte.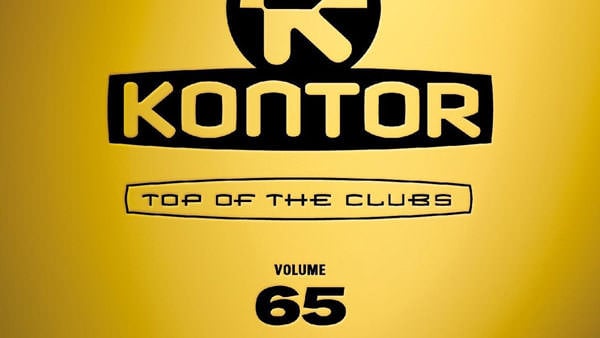 Name: Kontor Top of the Clubs Vol. 65
Erscheinungsdatum: 19.12.2014
Anzahl-CDs: 3 (60 Tracks)
Genre: House, Electro, Prgressive House, Deep-House
Label: Kontor Records (Edel)
Preis: 26,99€ (Hier günstig kaufen)
Ähnliche Sampler: #afterhour - Volume 5
Tracklist: Kontor Top of the Clubs Vol. 65
CD1: Mixed By Rene Rodrigezz
01. Rene Rodrigezz - Be Young
02. David Guetta Feat. Sam Martin - Lovers On The Sun
03. Calvin Harris Feat. John Newman - Blame
04. Martin Tungevaag - Vidorra
05. DJ Antoine Vs Mad Mark Feat. Jason Walker - Wild Side
06. Aronchupa - I'm An Albatraoz
07. Olly Hence Feat. Jstanley & Tix - The Tramp
08. Twoloud - The Biz
09. Gho$T - Ready Or Not Here I Come
10. Alpha Dream Feat. Ne-Yo - Can't Sleep (Bodybangers Mix)
11. Komes & Bombs Away - Apple Juice & Vodka (Djuro Mix)
12. Bliss & Honorebel Feat. Victoria Kern & Sean Paul - Give It To Me (Bodybangers Mix)
13. Sean Curtis - Inca
14. Dannic & Shermanology - Wait For You
15. Yves V & Regi Feat. Mitch Crown - Wait Till Tomorrow
16. Jochen Miller Feat. Hellen - Let Love Go
17. Matrix Feat. Francisco - Party Every Night (Blactro Remix Edit)
18. Mike Vallas - Hades
19. Isle Blanc - Glorious Days
20. Ostblockschlampen Vs Luca Pink - Show Your Hands Up
CD2: Mixed By Markus Gardeweg
01. Latroit & Bishøp - Loving Every Minute
02. The Avener - Fade Out Lines
03. Kiesza - Giant In My Heart
04. Duke Dumont - Won't Look Back
05. Sandy Rivera Feat. April - Bang! (Kings Of Tomorrow Revox Mix)
06. Dr. Kucho! & Gregor Salto - Can't Stop Playing (Oliver Heldens & Gregor Salto Remix)
07. Ten Ven & Ripley X Zebra Katz - 1 Bad Bitch
08. Cleavage - Prove
09. Dasco Feat. Justina Maria - What I Need (Right Here, Right Now)
10. Ninetoes - Finder (Klardust Remix)
11. The Magician Feat. Years And Years - Sunlight
12. Waze & Odyssey & R. Kelly - Bump & Grind 2014
13. The Voyagers Feat. Haris - A Lot Like Love (Oliver Heldens Edit)
14. Watermät - Bullit
15. ZsuZsa - Never Look Back
16. Benson Feat. Lex Famous - Hot Mess (Dom Dolla Remix)
17. Simion Feat. Roland Clark - Lost
18. Klardust - The Key
19. Mason - Exceeder (Umek & Mike Vale Remix)
20. Eddie Amador - House Music (Uto Karem Remix)
CD3: Mixed By Jerome
01. Tourist Feat. Will Heard - I Can't Keep Up
02. Bunt. – Harmonica
03. Avicii - The Days
04. Tove Lo - Habits (Stay High) (Oliver Nelson Remix)
05. ZHU - Faded
06. Ozark Henry Feat. Elisa - We Are Incurable Romantics (Dirty Vegas Remix)
07. Jerome & Lotus Feat. Amanda - Give Me Wings
08. Santa Maradona F.C. Feat. Lucy Spraggan - Give Me Sunshine (Niklas Ibach Remix)
09. Krono Feat. Linying - Run (Maniezzl Remix)
10. Chocolate Puma Feat. Kriss Kriss - Step Back
11. Paris Lover Feat. AME - Feel Me (Klardust Remix)
12. Jasper Forks - River Flows In You (Jerome Remix)
13. Lotus - Good People (Zwette Remix)
14. Cosmic Gate & Kristina Antuna - Alone (Maor Levi Remix)
15. Van Wijk - Driver
16. Hardwell Feat. Chris Jones - Young Again
17. Galantis - Runaway (U & I)
18. Mync & Mario Fischetti Feat. Deborah Cox - Everywhere
19. Dave Silcox - Shut It Down
20. Bankmen - The World Is Not Enough