Urban Dance Vol. 11 [Tracklist + Minimix]
Freunde der guten Musik - und vor allem der guten Compilations - sollten sich den 23. Januar 2015 vormerken. Die Urban Dance 11 erblickt an diesem Tag das Licht der Welt und wartet mit drei CDs, 61 Tracks und jeder Menge guter Musik an sich auf. Viele aktuelle Hits aus den Clubs und Discotheken sind auf der Tracklist zu finden. Die Urban Dance Vol. 11 zählt damit zu den besten Dance-Musik Samplern aus dem Markt. Welche Songs sich im Detail auf den drei CDs befinden, erfahrt ihr im folgenden Artikel. Den offiziellen Minimix zur Compilation findet ihr unten.
Die erste CD
Aus musikalischer Sicht geht auf der ersten CD extrem fulminant los. Mit der "Outside" von Superstar Calvin Harris und Sängerin Ellie Goulding ist der "Urban Dance Vol. 11" nicht nur ein gelungener Einstieg geglückt, nein, die Reise könnte nicht besser losgehen. Der Megahit - der sich zur Zeit auch bei uns in der DJ-Promotion befindet - stürmt zur Zeit die Charts weltweit. Auch auch die "I'm An Albatraoz" von Aronchupa sowie die "Avicii Feat. Robbie Williams - The Days" oder "Olly Murs Feat. Travie Mccoy - Wrapped Up" im Westfunk Remix haben unglaublich viel Hitpotential für sich gebunkert. Im Weiteren lassen Künstler und Acts wie Pitbull, Hardwell, Martin Tungevaag oder Deorro grüßen. Extrem fette Tracklist! Mehr geht kaum!
Die zweite CD
Die zweite CD der kommenden Urban Dance Ausgabe steht zu Beginn im Zeichen des Deep-House. "Robin Schulz Feat. Jasmine Thompson - Sun Goes Down", "The Avener - Fade Out Lines", "Zhu - Faded" oder die Vocal-Version von "Bullit" des Acts Watermät sei dank. Das ist aber noch nicht alles aus dem derzeit so angesagten Subgenre des EDM. Mit Tracks wie "Resaid - Freed From Desire" im Achtabahn Remix, "The Magician Feat. Years & Years - Sunlight" oder "Lykke Li - Gunshot (Faul Remix)" sind viele weitere Highlights am Start. Auch diese CD überzeugt auf seiner ganzen Linie.
Die dritte CD
Deutlich zügiger geht es dann auf der dritten CD weiter. Bigroom EDM, Festival House und fetter Club-Sound bilden hier die musikalische Grundlage. "Afrojack & Martin Garrix - Turn Up The Speakers", der Firebeatz Remix zur "Rune Rk - Calabria" oder auch "Dvbbs & Dropgun Feat. Sanjin - Pyramids" stehen Pate für diese Stile. Erfreulicherweise sind auch neben den vielen internationalen, und hoch angesagten Produktionen, auch einige Tracks aus deutschen Studios vertreten. "Bryce - Alegria", "Brooklyn Bounce - Loud & Proud"im Le Shuuk Remix oder auch "Dream Dance Alliance - Wonderful World (Glockenspiel) (Aboutblank & Klc Remix)" lassen grüßen und runden diese Silberscheibe gekonnt ab.
Kaufen oder nicht kaufen?
Die Urban Dance Reihe hat sich über die Zeit zu einer Top-Compilation am Markt entwickelt. SONY Music leistet hier hervorragende Arbeit und beweist, dass sie ein Händchen für gute und hitverdächtige Musik haben. Jeder einzelne Track auf diesem Sampler hat seine Daseinsberechtigung. Auch das Konzept der "Urban Dance Vol. 11" überzeugt. Egal ob Deep-House, Dance oder Bigroom EDM - alle Genre, die zur Zeit angesagt sind, finden wir auf der Tracklist wieder. Wer auf der Suche nach guter, aktueller Musik ist, sollte zugreifen und sich das CD Box-Set kaufen!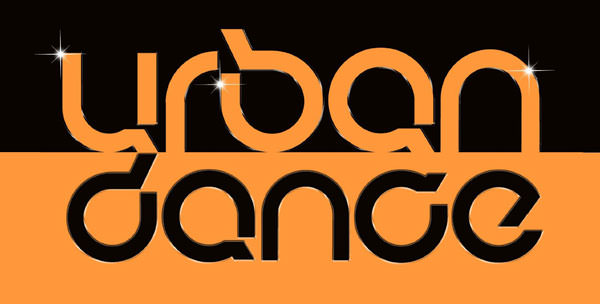 Name: Urban Dance Vol. 11
Erscheinungsdatum: 23.01.2015
Anzahl-CDs: 3 (61 Tracks)
Genre: House, Electro, Bigroom EDM, Deep-House
Label: Sme Media (Sony Music)
Preis: 21,99€ (Hier günstig kaufen )
Ähnliche Sampler: Kontor Top of the Clubs Vol. 65
Tracklist: Urban Dance Vol. 11
CD1:
01. Calvin Harris Feat. Ellie Goulding - Outside
02. Aronchupa - I'm An Albatraoz
03. Avicii Feat. Robbie Williams - The Days
04. Olly Murs Feat. Travie Mccoy - Wrapped Up (Westfunk Radio Mix)
05. Pitbull - Celebrate
06. Maroon 5 Feat. J. Balvin - Maps (New Rumba Whoa Remix)
07. Bodybangers Feat. Linda Teodosiu - Go (Radio Edit)
08. Carlprit Feat. Jaicko Lawrence - Only Gets Better (Radio Edit)
09. Pitbull & Juicy J, Dj Felli Fel Feat. Cee-Lo - Have Some Fun
10. Astoria Feat. Pitbull - Show Me What U Got (Bodybangers Remix Radio Edit)
11. Hardwell Feat. Chris Jones - Young Again (Radio Edit)
12. Jonas Just - Our Time (Radio Edit)
13. Martin Tungevaag - Vidorra
14. Tera And Play N Skillz Feat. Amanda Wilson And Pitbull - Scared (Michael Mind Project Edit)
15. Galantis - Runaway (U & I)
16. Rush Hour - Superstars (Tonight) (Edit)
17. Darius & Finlay - And I (Radio Mix)
18. Luco - Children Of The Future
19. Vicetone - United We Dance (Radio Edit)
20. Deorro - Five Hours
CD2:
01. Robin Schulz Feat. Jasmine Thompson - Sun Goes Down (Radio Mix)
02. The Avener - Fade Out Lines
03. Zhu - Faded
04. Watermät - Bullit (So Real)
05. Omi - Cheerleader (Felix Jaehn Remix Radio Edit)
06. Kygo Feat. Conrad - Firestone (Radio Edit)
07. Lykke Li - Gunshot (Faul Remix)
08. Coldplay - A Sky Full Of Stars (Robin Schulz Edit)
09. Jess Glynne - Right Here
10. Charming Horses - Believe (Radio Edit)
11. Amfree & Klc - Simply Great (Amfree Edit)
12. Resaid - Freed From Desire (Achtabahn Radio Remix)
13. The Magician Feat. Years & Years - Sunlight (Radio Edit)
14. Adrian Lux Feat. Kaelyn Behr - Sooner Or Later (Nora En Pure Radio Edit)
15. Damien Jurado - Ohio (Filous Remix)
16. Gabriel Rios - Gold (Thomas Jack Radio Edit)
17. Mann & Meer - Carribean Dreams (Rise Up Tonight) (Original Edit)
18. Breach Feat. Kelis - The Key
19. Sander Kleinenberg Feat. Gwen Mccrae - Can You Feel It (Club Mix)
20. Stephen Oaks Feat. Snoop Dogg, Kevin Pistol, Tash & Shaun - Speed Of Sound (Lotus & 2sights Edit)
21. Mason - Exceeder (Umek & Mike Vale Radio Edit)
CD3:
01. Oliver Heldens Feat. Kstewart - Last All Night (Koala)
02. Steve Aoki Feat. Will.I.Am - Born To Get Wild
03. Afrojack & Martin Garrix - Turn Up The Speakers
04. Rune Rk - Calabria (Firebeatz Remix)
05. R3hab & Trevor Guthrie - Soundwave (Vinai Remix)
06. Dvbbs & Dropgun Feat. Sanjin - Pyramids
07. Ummet Ozcan - Superwave
08. W&W & Headhunterz - Shocker
09. Oliver Heldens, Mr. Belt & Wezol - Pikachu
10. Timmy Trumpet & Scndl - Bleed
11. Will Sparks - Bourne
12. Twho - Shine The Light
13. Moti - Lion (In My Head)
14. Chocolate Puma & Firebeatz - I Can'T Understand
15. Max K. - Sh*T
16. Bryce - Alegria
17. Adrima - Keep Rollin'
18. Brooklyn Bounce - Loud & Proud (Le Shuuk Remix)
19. Dream Dance Alliance - Wonderful World (Glockenspiel) (Aboutblank & Klc Remix)
20. Mason Tyler - Dream On (Topmodelz Remix)